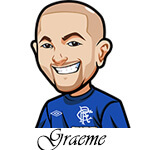 Follow @SBTSportBetting
Always a tricky time of the year in terms of betting tips I find.
There's so many games that are really meaningless and you have to wonder how much a team is up for it etc.
I find that when it comes to a betting perspective, I look for leagues where I am more motivated to bet than anything else. Such as Italy Serie A.
I've enjoyed tipping there lately so will continue to do so although probably just casual bets unless something really jumps out.
The battle for the European spots is really heating up there at least. Was gutting to see AC Milan lost to Torino in what was a huge game. Always been a Milan fan.
Let's get to it:
Empoli vs Fiorentina Betting Tips:
Fiorentina have really nothing to play for and their offense has taken off early it seems as they are really struggling to score lately.
Empoli are still battling to get out of relegation and are 4 points behind Udinese. They've had a bad run lately but their home results prior to the SPAL game were excellent as they beat Napoli and Frosinone and drew with Parma.
They had that tough loss to Bologna and I think they bounce back with a win here. Like I said – Fiorentinas offense has deserted them lately and Empoli are actually a pretty solid squad at home. It's away where they really struggle.
(Odds on this page are correct as of 2019/05/04 10:36:15 AM EST but are subject to change)

Napoli vs Cagliari Betting Tips:
Napoli are very heavy favourites in this one despite their wacky form lately. They can't seem to string two wins together and are very inconsistent.
Technically they have nothing to play for but pride and so have Cagliari at the moment. Napoli are 2nd and that most likely won't change.
Cagliari have been a bit hit or miss lately but I think after getting thumped by Roma, they make a game of this one.
(Odds on this page are correct as of 2019/05/04 10:36:15 AM EST but are subject to change)

Lazio vs Atalanta Betting Tips:
Atalanta have clawed their way into a Champions League spot with some sensational form as of late.
They're one of the best away teams in the league and go up against a rather inconsistent Lazio team.
Atalanta just recently got a 2-1 win way to Napoli and drew 0-0 with Inter away. Just a couple of excellent results.
I'm tempted to back them to win straight up at 3.10 odds. Very, very tempted. However it's one of those games where you look at it and the upcoming schedules and think yep Atalanta will be happy with a point here.
Lazio do need the win if they want to be in Europe but I think the ball is firmly in Atalantas court here.
(Odds on this page are correct as of 2019/05/04 10:36:15 AM EST but are subject to change)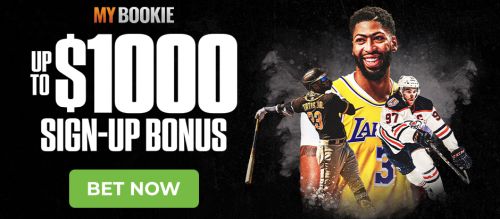 Follow @SBTSportBetting