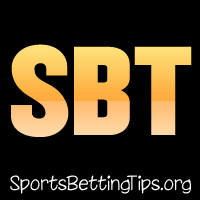 Follow @SBTSportBetting
The Bucks got the key win last night over the Boston Celtics.
It was a big third quarter for the Bucks that changed the game as they did 40-31 and couldn't stop scoring. They won 123-116 in total.
Nuggets vs Blazers was tight tight tight and it took quadruple overtime before it was finally settled, with the Blazers winning 140-137. Insane game.
For Saturday, May 4th we've got Game 3 in the Warriors vs Rockets series.
The Rockets are down 2-0 and this is a must-win for this team.
Warriors vs Rocket Game 3 Betting Tips:
Vin: A lot of people are writing off the Rockets in this series because of the results of the first two games, but that is small minded thinking in my opinion. The Rockets absolutely could've won both of the games in this series and just failed to execute late. >From offensive rebounding to just getting flustered by calls not going their way, the Rockets definitely missed some opportunities in these games.
They don't have time to do that in this game. We've seen what happens when the Warriors feel comfortable and it's never good. Right now, they think they have control of this series and I can see them letting their foot off the pedal a little bit in this game. That would and will be a mistake and the Rockets will absolutely capitalize on it.
The craziest thing about game two is that James Harden was gone for a solid chunk of time with an eye injury and this game still came down to the final minutes. That is a testament to this Rockets team and a sign they have no quit in them.
I've harped on this time and time again, but in home games role players often shoot better. For a team like Houston that so heavily relies on the three-ball this will absolutely swing this game. The Warriors bench has been very iffy throughout the season and into the playoffs, and a big performance from the Houston role players could swing this one. I think the -3.5 is a gift and the Rockets win this one handily.
https://www.Bovada.lvHouston -3.5
Graeme: It's been an interesting series where the Warriors have been able to play their "A" game in both games thus far.
A motivated Warriors team is always a dangerous one.
However the Warriors are always a complacent team as well and while we haven't seen that complacency yet this series, surely it's coming now.
Not sure about Game 4 yet but I think the Rockets step up big in this one.
https://www.Bovada.lvHouston -3.5
Follow @SBTSportBetting