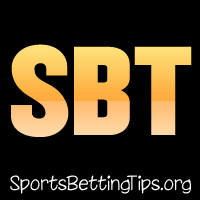 Follow @SBTSportBetting


[Get Exclusive Tips on our Patreon, Ad-Free
]
LeBron freaking James.
Raptors fought hard in the 2nd half and came back from a big deficit to tie the game. Overtime looked like it was going to happen and then LeBron James scores with one of the most ridiculous shots we'll ever see. It's right up there in the top 10 buzzer beaters thats for sure.
If the Raptors weren't done going into that game – they are now. That's just crushing.
In the other game last night, a hard fighting Celtics team took the 76ers to overtime where they proceeded to sneak the win 101-98. A massive victory for the Celtics as they also go up 3-0.
It's Sunday, May 6th and we've got two series featuring two heavy favourites both of whom are leading 2-1. The Rockets and Warriors both look today to extend their leads on the road.
Let's get to it:
Warriors vs Pelicans Game 4 Betting Tips:
Vin: That was cute, wasn't it? How the Pelicans did the whole thing where they came out hot and home and won in front of the home crowd? Wasn't that cute? Well, it's over now. The Warriors are over it.
As I've said time and time again, this is the best team in the NBA Playoffs. They are the team to beat and when they are locked in, they are dominant. The Pelicans don't have the personnel to compete with them on this level and I believe that game three will be their only win in this series. It was great for that franchise and that city, but this is going to be like the Saints vs. the Vikings. You briefly thought they had a chance, but then it will get taken away so fast that you feel dumb for ever even thinking that.
I love the Warriors -6 today and I think they roll in this one.
I am also taking the under 231.5 only one game in this series has been near that number and that was the shootout in game two. I don't think the Pelicans have the shooters to do that again and I'm expecting high level defense from the Warriors in this one as well. Under!
Graeme: The Warriors got a good old fashioned thumping in New Orleans as the Pelicans ran riot winning 119-100.
That's not going to happen again.
Warriors are going to come out and flex their muscles and this one is going to be a bloodbath. I'd love for it to be different but man I just can't see it. Warriors gonna do what Warriors do.
Warriors -6.
Rockets vs Jazz Game 4 Betting Tips:
Vin: The Rockets and Jazz series is a bit different. After stealing game two on the road, I really liked the Jazz to come out strong at home in game four. That didn't happen in even the remotest sense. They came out strong in that their uniforms were clean and that's about it. The Rockets absolutely owned them and showed why they should be winning this series.
Utah is still a tough place to play though and the Jazz are a tough team. I almost want to say that they can win this one, but I am not sure I can trust it. I like the Jazz to play better than they did in game three and think there is some weird math going on here. Because the Jazz won game two then that was their game three so the Rockets treated game three like it was their game two. Make sense? Not in the slightest.
My point is that the "home game where the home team comes out strong in the first half to please the hometown crowd and get everyone into a frenzy" is actually this game and not game three. I should've saw the signs. As I am wont to do in that game, I am taking the Jazz +2.5 First Half in this one.
Graeme: As expected last time out, the Rockets took their loss in stride and turned in a big performance to dominate the Jazz.
They're a team that for whatever reason need that extra motivation at times and I think after that one they don't look back.
We saw it in Game 4-5 in the first series. Once they took that loss they dominated and I think they keep that going.
Warriors/Rockets games are all about them and their opponents don't matter. Rockets -5.5.
Follow @SBTSportBetting