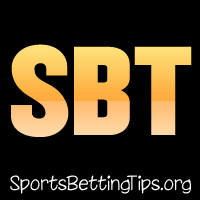 Follow @SBTSportBetting
The Cleveland Cavaliers became the first team to make it to the conference finals, with a dominatign performance over the Toronto Raptors.
The Cavs sweeped them 4-0 and it leaves Toronto with a lot of questions going into the off-season. They've got a lot of problems they have to resolve and they'll be hoping LeBron moves to the West after this crap.
In the other game, the Celtics were given a good beating by the 76ers as Philly ran out 103-92 winners in a do or die game. The question is whether the 76ers can carry that momentum as they go back to Boston, where the Celtics are unbeaten in the playoffs.
That game takes place on Wednesday, May 9th.
For now we turn our attention to tonight – Tuesday May 8th. The Utah Jazz and New Orleans Pelicans are both on the road as they go to Houston and Golden State respectively.
In other words good news guys – the Western Conference final will be set in about 12 hours!
Let's get to it:
Jazz vs Rockets Game 5 Betting Tips:
Vin: This is such a huge game for the Rockets. Yes, they have a 3-1 lead and the odds of them losing this series are extremely low. Yes, they are a big -1100 favorite in this one. This is still a huge game for them. Chris Paul has never been past the second round. James Harden has never been past the second round without Kevin Durant and Russell Westbrook. This is big for them, this is big for coach Mike D'Antoni. This is big for general managed Daryl Morey and all of Houston. This is big.
So, yeah, I am all about the Rockets -12. All due respect for the Jazz, but they are not coming back here. The Rockets know what this game means and doing it in front of their home crowd would be just… too… sweet.
Graeme: It's not out of the realm of possibility that the Jazz can win here – I mean bear in mind they won here 116-108 in Game 2. However that woke the Rockets up and we've seen them win 113-92 and 100-87.
The Rockets are on a tear and I see it being similar to the Timberwolves series where they don't give up until their opponents are well and truly dead. In saying that, the Rockets needed a big second half in that one.
So I think Jazz come out fast here. Similar to Game 2 where they won the opening two quarters. I'm going to wait till half time, and bet the Rockets second half line which I expect will probably be Rockets -6.
You can do live betting like the second half line at the below sportsbooks:
Pelicans vs Warriors Game 5 Betting Tips:
Vin: We've made it to game five of the Pelicans and Warriors series which has to be considered a huge win for New Orleans. Enough to convince Anthony Davis to stay long term? Who knows? But enough for them to consider this season a win and a huge step in their growth as a team. They played some great basketball this year down the stretch, but I am sad to say that I think it's all over now.
I am not quite as eager to lay the points in this one as I am the other game though. The Pelicans can run and Anthony Davis will dominate the boards. Weird things can happen, but I like the Warriors defense a lot in this one and their scoring doesn't even need to be mentioned. This is a dynasty, one of the greatest teams we've ever seen and they deserve way more praise than they get.
That said, let's make a winning bet. There has only been one game in this series that has gone over the total posted tonight and I really expect that trend to continue. They have such huge lines set for these because of what the Warriors can do, but the Pelicans just don't have the shooting to keep up. I think this one easily goes under 228.5 as the Warriors close it out.
Graeme: We've had 3 out of 4 blowouts in this series with the Pelicans logging a blowout surprisingly.
However as they go back to Oakland you have to expect the Warriors to run riot here. Pelicans aren't going to be able to handle them.
I see this one being a bit tighter though in terms of offense – look at the Warriors game to wrap it up against the Spurs.
Under 228.5 points is my play too.
Follow @SBTSportBetting