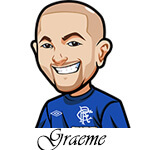 Boy was last week a disappointment.
I've said it here before but when it comes to the golf and with me picking a lot of long shots – I'm happy if I have something to look forward to on the final day.
As long as one of my picks are in with a shot on the Sunday then I consider anything else a bonus.
However last week I really liked every pick I made. I was feeling great about them quite honestly. And was feeling pretty damn confident.
All duds.
As soon as Streelman crapped the bed on the first day, I knew things weren't going to go our way. And what abour Brian Harman shooting a freaking 81 in round 4?
Overall very disappointing especially with Tony Finau showing what he had on the last day with a 66. Where the hell was that form the earlier couple of rounds?
Oh well – it was a fun tournament to watch with some excellent play by Jason Day throughout. That moves him up to 2nd in the FedEx Cup rankings.
This week we have the Players Championship. Let's get to it:
Players Championship 2018 Betting Tips:
This is always a good one. It takes place at TPC Sawgrass and has all the elite players here. Note that each-way betting I will be doing will include the Top 6 instead of Top 5, as Bet365 pay out on Top 6 this week.
Jordan Spieth: Spieth didn't have the best of times at the Zurich Classic but he had two solid performances prior to that at the Houston Open and the Masters. He's struggled at the Players Championship recently with 3 missed cuts however this is the kind of course that really suits him. His price is good too and in a tournament where anyone on their game could win – I like Spieth to bounce back strong. However his struggles to win a tournament – nothing since the British Open back in July – has me going with 1/2 unit to win & E/W.
Francesco Molinari: 6th place last year and a few top 10 finishes in this course – Molinari seems to perform well here. The Italians current form hasn't been mind blowing or anything lately but he's made the last 6 cuts and had a solid performance at the Wells Fargo. 1/4 unit to win & E/W.
Bryson DeChambeau: In excellent form and while he's never played this tournament before, for a few of the key metrics of this course he stands out as someone who could compete. The only one that has me really concerned is his scrambling – on this course that's a big concern at times. However I'm good with 1/4 unit to win & E/W.
Henrik Stenson: Stenson is an easy pick here. Solid form at the moment and has performed well here. Great price. I'm good for 1/2 unit to win & E/W. One of those picks where based on the odds especially I didn't have to think too hard about.