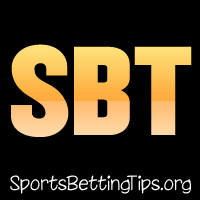 Follow @SBTSportBetting
Last night, we saw the Raptors finally show up big in their series against the Raptors. Kawhi Leonard, of course, had another crazy game and those 1996 Michael Jordan comparisons are starting to look less silly. The rest of team showed up and really pressed on defensive with 31 points off turnovers. Some of the credit for the loss should absolutely go to the Sixers. Ben Simmons was played off the floor with his lack of aggression while Joel Embiid had another rough game. The defense really targeted him and he was not able to do it. While Butler has been their best player thus far, the lack of Simmons opens up Kawhi to guard him more and that goes about how you'd expect. The Raptors, who once looked dead, can close this series out tomorrow night.
It was a night of games that weren't very close as the Nuggets also showed up big. Denver got an absolutely huge game from Paul Milsap with 24 points and 8 rebounds. The team won every quarter but the fourth when things were out of hand. Damian Lillard and CJ McCollum were held to just 36 points combined. This series heads back to Portland for a potential closeout game.
Milwaukee Bucks vs. Boston Celtics Betting Tips:
Graeme: Well I'll re rooting for the Bucks tonight as I picked them to win 4-1 in this series. Personally I bet them at Bucks -1.5 so 4-1 or 4-2 I'll take it.
The Bucks just seem to be going from strength to strength and that last game in Boston – the Celtics looked depleted. I feel like Game 3 was their biggest effort and they still came up short and that was a
crushing one for them.
Kyrie Irving has a lot to prove tonight after that last game and I always find it hard betting against a top player like that. Especially in the playoffs they just seem to step up.
I'm hoping Celtics lose tonight but with the Irving factor I'm fine with https://www.Bovada.lvCeltics +9.
Vince: The Celtics are looking at flights right now. Not back to Boston, but to the Bahamas, Jamaica, or Hawaii. They know they are toast and they are ready to go home. The way this team showed up in their last two home games was just not the play of a team that is going to come back from a 3-1 deficit. They are ready to go home, ready to enter an offseason that will see their team torn apart. Graeme thinks Irving is a top player, but I'm not sure I agree. What have we seen post-LeBron to believe that? His impending free agency, having one foot out the door, hurt this team this season and his selfish play without the results has never worked out. He's dreaming of New York.
The Bucks are a team of destiny right now. Giannis Antetokounmpo has continued to get better as the playoffs have wore on, but the story of this team has been the bench. George Hill has outscored the Celts bench by himself twice in this series and the team is getting big performances across the board. This is what happens when everyone buys in and a team likes playing together. They smell the blood in the water and they are going to finish it here.
https://www.Bovada.lvBucks -9
Graeme: A big game 5 with the Rockets vs the Warriors. Warriors won two, then the Rockets won two. Home court is the deciding factor at the moment.
Thing is that the first two games in California ended with Warriors winning by 4pts and 6pts and now we've got a juicy 6pt spread.
I've got to expect maximum effort from the Rockets tonight. if they take this series they win this one – it's crucial. The Warriors aren't invincible here as we saw the in the first round and Andre Iguodala may not be playing. Looks like a game time decision but even if he does play the Rockets will be physical and it will be a factor.
https://www.Bovada.lvRockets +6
Vince: The story of this series has been the Rockets mucking it up. There has been physical play, fouls and a slower pace. This is the way to beat the Warriors and they've done it in the last two games. This should be a very interesting game as both of these teams have been going all-in on minutes for their starters. Most of the key players have been over 35-40 minutes per game in this series and that will take a toll eventually.
Andre Iguodala has been in the starting lineup which has killed the Warriors bench that has been weak all season. He hyper extended his knee, but will play here. What kind of contribution they get from him will be very interesting. Also, Chris Paul is a ticking time bomb for the Rockets right now. Last year's playoffs he saw his minutes increased in a series against the Warriors and that led to an injury. The Rockets should really have a sense of urgency here.
This one should be very good. With the heavy minutes load and the slower pace, I think this should be another close one. This line is too high.
https://www.Bovada.lvRockets +6
Follow @SBTSportBetting