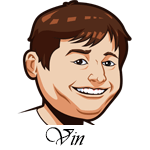 Five MLB System picks for May 8th, 2021.
A 4-1 record last night.
All tips based on the starting pitchers listed. Tips should be considered void if any pitching changes are made unless otherwise noted. Occasionally the "follower" will be listed as we are betting on who will pitch the bulk of the innings.
Minnesota Twins at Detroit Tigers Betting Tips:
Pitcher
FIP
HR/9+
K%+
BB%+
Bullpen FIP-
Team wRC+
Rank
BP FIP- L14
wRC+ L14
Rank
Jose Berrios
2.34
91
106
91
117
25
137
29
DET
86
126
84
72
30
54
30
Jose Urena
3.24
82
79
121
137
30
124
26
MIN
115
100
93
104
9
96
15
This is the system's favorite game of the day as it sees the Twins winning easily. Berrios has been excellent to start the season with a 3.58 ERA/2.31 FIP and faces a team that has struggled to hit all season. They have an awful 72 wRC+ and have somehow been even worse over the past two weeks.
The Twins offense has been good, but not as great as it has been projected to be. Match-ups like this one bode well as Urena has a low strikeout rate and high walk rate. He's been very lucky with the longball early with his HR/FB rate sitting at 4.8% when he has been over 15% for the past two seasons.
Pick: Bet Twins -1.5 (-115)
Seattle Mariners at Texas Rangers Betting Tips:
Pitcher
FIP
HR/9+
K%+
BB%+
Bullpen FIP-
Team wRC+
Rank
BP FIP- L14
wRC+ L14
Rank
Erik Swanson
5.89 (Career)
140
102
92
93
6
90
11
TEX
104
113
94
98
16
112
5
Kohei Arihara
6.42
139
68
100
95
8
58
2
SEA
94
112
104
87
25
80
27
The system doesn't often like the Rangers so when it does I take notice and Erik Swanson as the opener looks like a juicy match-up for this offense. He's yet to allow a run this season, but he has a career 6.20 ERA/5.89 FIP. He'll probably only go two to four innings here and I just don't think the Mariners have enough depth in the pen to hold on here.
Arihara is no great shakes, but the Mariners offense has been struggling of late and doesn't do well against right handed pitching. The Texas bullpen has, surprisingly, been very good early. At this price, it's worth a shot.
Pick: Bet Rangers -110
Boston Red Sox at Baltimore Orioles Betting Tips:
Pitcher
FIP
HR/9+
K%+
BB%+
Bullpen FIP-
Team wRC+
Rank
BP FIP- L14
wRC+ L14
Rank
Garrett Richards
4.01
104
100
111
85
3
100
16
BAL
89
104
84
88
24
96
15
Zac Lowther
5.42 (Projection)
136
92
143
105
19
117
22
BOS
102
91
89
116
1
103
8
The Red Sox against a lefty alert!
Boston has done very well against lefties on the season with a 110 wRC+. They go against Zac Lowther who is one of these pitchers that is hard to define because of the lost 2020 minor league season. He's pitched well in the minors in his career, but control has been an issue. The projections have him with a 5.21 ERA/5.42 FIP and this is not a kind match-up.
Garrett Richards has been solid to start the year and the Orioles offense stinks against right-handed pitching. They have just a 78 wRC+ on the season against righties. I would lay runs here if I needed to, but this price is fair.
Pick: Bet Red Sox -141
Chicago White Sox at Kansas City Royals Betting Tips:
Pitcher
FIP
HR/9+
K%+
BB%+
Bullpen FIP-
Team wRC+
Rank
BP FIP- L14
wRC+ L14
Rank
Lance Lynn
2.29
116
110
95
93
6
106
17
KCR
89
91
100
98
16
94
18
Daniel Lynch
4.83 (Projection)
113
71
122
120
28
136
28
CHW
74
97
118
111
2
110
7
Lance Lynn is just one of those guys that gets it done. He has a tiny 1.82 ERA/2.27 FIP thus far this season and the Royals are an average offense.
The White Sox have been very good against lefties early and Daniel Lynch is nothing to get excited about. He doesn't get a lot of strikeouts which will hurt him against a high contact team like the White Sox. This will only be his second MLB start and it's likely to be another tough one.
Pick: Bet White Sox -0.5 First 5 Innings (-130)
Philadelphia Phillies at Atlanta Braves Betting Tips:
Pitcher
FIP
HR/9+
K%+
BB%+
Bullpen FIP-
Team wRC+
Rank
BP FIP- L14
wRC+ L14
Rank
Vince Velasquez
6.16
138
119
121
111
22
111
20
ATL
122
100
100
99
13
94
18
Ian Anderson
3.37
94
117
150
109
21
127
27
PHI
94
120
86
86
26
77
28
Vince Velasquez has always struggled with giving up homeruns. The Braves are one of the best homerun hitting teams in the league. It's just that simple.
The Braves send Ian Anderson who has been very good to start the year with a 3.27 ERA/3.35 FIP. The Phillies offense has been pretty bad against righties on the year with just an 80 wRC+.