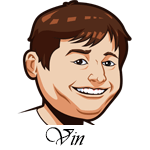 Two MLB System picks and two NBA picks for May 10th, 2021.
Milwaukee Bucks at San Antonio Spurs Betting Tips:
The Milwaukee Bucks control their own playoff destiny and if they finished tied with the Nets, they will get home court advantage in the second round against (presumably) the Nets. That is likely to be a very big deal for that series and could decide who goes to the NBA Finals. What I'm trying to say is, they want it. They want it bad. With Coach Budenholzer's job potentially on the line, he wants it bad.
San Antonio is on the downturn with losses in six out of their past seven games. They are at home here, but that hasn't been kind of them to late with a 3-7 record over their past ten.
Utah Jazz at Golden State Warriors Betting Tips:
The Jazz will once again be without Mike Conley and Donovan Mitchell, but it hasn't really mattered for them of late. They are winners of their last five games and head into Golden State as a big favorite.
The Warriors are also cooking of late, having won four straight games.
I am expecting a lot more offense out of this game than the sportsbooks. The total here is set at 225.5 and I think that is an easy over bet. The Jazz have scored 124+ in their last three games, all without Mitchell and Conley. While the Warriors have scored at least 113 in four out of their past five games.
All MLB tips based on the starting pitchers listed. Tips should be considered void if any pitching changes are made unless otherwise noted. Occasionally the "follower" will be listed as we are betting on who will pitch the bulk of the innings.
Cincinnati Reds at Pittsburgh Pirates Betting Tips:
Pitcher
FIP
HR/9+
K%+
BB%+
Bullpen FIP-
Team wRC+
Rank
BP FIP- L14
wRC+ L14
Rank
Tyler Mahle
3.82
122
109
104
116
26
103
15
PIT
85
60
98
93
85
27
75
29
Mitch Keller
4.58
103
103
138
87
3
81
8
CIN
102
128
107
89
102
10
84
24
The total here is set kind of low considering what I am seeing out of these two pitchers. They both have struggled of late and they both struggle with the walk. Baserunners equal runs.
Keller is coming off a start where he gave up six runs to the Cubs and we have the Reds as a much better offense. While Hoffman has given up 3+ in each of his past two starts. Mahle is also coming off a start where he gave up six runs to the Cubs.
A very small total here at just 7.5. A good bet as the system is seeing at least eight runs.
Pick: Bet Reds/Pirates Over 7.5
Boston Red Sox at Baltimore Orioles Betting Tips:
Pitcher
FIP
HR/9+
K%+
BB%+
Bullpen FIP-
Team wRC+
Rank
BP FIP- L14
wRC+ L14
Rank
Martin Perez
3.28
95
79
119
87
3
107
18
BAL
89
101
85
89
24
95
16
Jorge Lopez
6.14
134
86
114
104
17
125
26
BOS
102
91
89
115
1
107
9
The Red Sox have been kind to us in the early goings of the season. They have been excellent on the road this season with a 12-4 record and get a juicy match-up here against the Jorge Lopez and the Orioles. They faced him earlier this season and tagged him for seven runs. Could we see a repeat? I hope so!
Martin Perez has pitched above his talent level early. He has a 4.40 ERA/3.28 FIP thus far. He's nothing to get excited about, but I think he's worth a bet. He's the better starter overall and his match-up is kinder.
Pick: Bet Red Sox -139