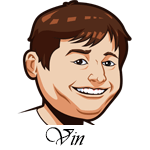 Follow @SBTSportBetting
Not all teams are created equal. While the Miami Dolphins and Houston Texans may currently hold the same record at 4-3, they are not at the same level right now whatsoever.
The Dolphins have four wins, but they aren't exactly beating up on the elite teams in the NFL. The best team they've beaten was probably the Bears and that one came right down to the finish. They are without Ryan Tannehill and they've allowed more points than they've scored. Not good for a team with a winning record.
The Texans started 0-3 with all three losses being by a single touchdown or less. Since then they've won four in a row and have kept their opponent under 300 total yards of offense in each of the past three weeks. The offense has been up and down, but the defense has definitely been real.
Notable Upcoming Bets:
Houston Texans vs. Miami Dolphins Betting Tips:
Houston's defense has been especially good against the rush which is not good news for the Dolphins. When team's lose their starting quarterback, they often try to focus more heavily on the run. The Texans will take that away today and it will be up to Brock Osweiler to keep his team in the game. Considering the last couple of years that this guy has had, I don't like those odds. The Texans have been turnover forcing machines and they should do that here as well.
Houston's defense has become really tough of late, but the offense hasn't really been their either. They've went under in five of their seven games this year and I could see another one here. Miami is just not a team that can beat you through the air and neither is Houston. This total seems a bit high as I see this being like a 20-7 kind of game than a touchdown shootout.
NBA Betting Tips:
The Cleveland Cavaliers look like they are going to have to blow it up. They are 0-4 and the defense has been embarrassing. They are facing the Detroit Pistons who are coming off a huge win over the 76ers that saw Blake Griffin go off for fifty points. Points have been coming in huge bunches for just about every team in the league thus far this year, but it feels like this one is just a little low. I could see this one being 120-110 or something like that and the total is ripe for the taking. Let's do it.
One game I don't see a lot of scoring in? The Celtics versus the Thunder. Both of these offenses have been a huge disappointment early and they are the bottom two teams in Offensive Rating thus far. That's not good. The Thunder are desperate for their first win while the Celtics are coming off a loss to the Magic. Both of these teams have the talent, but something just isn't working right now. This could be a low scoring affair and I feel like 213 is way too much to ask. Taking the under here.
Bet Celtics/Thunder Under 212.5
Follow @SBTSportBetting