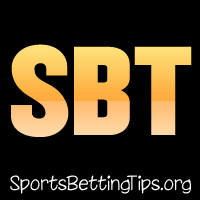 Follow @SBTSportBetting
A 1-1 night last night with our loss being yet another bet that failed to cover by less than a score. This one was 0.5 points.
So have to take that as a good sign – we had Raptors -7.5 and they won by exactly 7. Frustrating to see but it means we're not way off in our projections or anything and it's just variance that will balance out.
We had a similar start to the year last year actually and it balanced out around February/March.
Our win was backing LeBron James & co to beat the Phoenix Suns and cover the 3.5 point spread. This was one where stats and metrics went out the window and it was more "LeBron ain't going 0-4". And he did not as the Lakers won with ease and a great performance from Lance Stephenson Jr. who put in an incredible performance which was nice to see.
Onto tonight. Sorry about the delay – me and Vin chatted this morning and then the day completely got away from me. Scary how that happens. I remember sitting down at 1pm to write these up and now it's 4:37pm as I start this. Yikes.
Nuggets vs Lakers Betting Tips:
We backed LeBron last night but we are backing against him tonight as we are taking Nuggets -2.5.
I was happy seeing the Lakers performance last night and they looked good it has to be said. However they're coming up against a Nuggets team who are firing on all cylinders.
Every single player on the Denver Nuggets team is performing extremely well and they have the team chemistry going. The Lakers do not. It's that simple. The thing about the Nuggets? I think they can get even better. Their defense is doing an excellent job and I think there is a lot more to come from their offense. That's scary and something that will get better as time goes on.
I look forward to tipping the Lakers a lot more on their ability down the road but for now I've got to go with https://www.Bovada.lvNuggets -2.5.
That's the only tip of the night. Was very tempted by Blazers -3.5 or the under in that game but couldn't pull the trigger.
Follow @SBTSportBetting