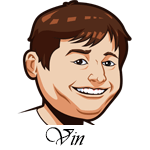 Follow @SBTSportBetting
1-0 last night.
The Brewers had a big first inning yesterday and never looked back. Wade Miley did a fine job and the bullpen came in and did theirs. Corey Knebel and Jeremy Jeffress looked strong. The great thing for the Brewers is that they didn't have to use Josh Hader. They warmed him up late in the game, but the offense made it a 7-2 game and they sat him down. That is huge for today.
Today should be a very interesting game. One game to take the National League and go on to the World Series. Who has been the better team? There were at least five games in this series that I think the Brewers could've/should've won. They won three of them. Much like the Red Sox/Astros series though, it only matters if you do win them and the Dodgers won three and looked great in doing so. Kenley Jansen has been better than Jeremy Jeffress, Manny Machado has been better than Christian Yelich and the Dodgers starters are clearly better.
That said, this is one game. It's all hands on deck. The Brewers will have Josh Hader out of the bullpen which gives them a big bonus, but the Dodgers will start Walker Buehler and I don't think will hesitate to use Clayton Kershaw out of the bullpen if they need to. This should be one heck of a game.
[text-blocks id="137″ slug="email"]
Milwaukee Brewers vs. Los Angeles Dodgers Betting Tips:
If we look at this game purely from the starters' perspective, the Brewers don't have a chance. Jhoulys Chacin has been great in the playoffs for this team, but he isn't on Walker Buehler's level. For the season:
Buehler: 2.62 ERA/3.04 FIP/3.21 xFIP – 9.9 K/9 – 2.42 BB/9
Chacin: 3.50 ERA/4.03 FIP/4.47 xFIP – 7.29 K/9 – 3.32 BB/9
Buehler is clearly much better. In game three, he gave up four runs but that was just because he was left out there too long. He allowed only two runs in six innings before heading back out for the seventh.
Chacin will only be asked to go through the order two times, if that. We saw it yesterday where Counsell tried to squeeze out that third time through with Miley and instantly regretted it as the Dodgers added a run. That won't happen today. It'll be Chacin, Knebel, Jeffress and Hader with maybe one more thrown in there. I can see Chacin for the first three and Hader for the last three with the rest filling out the middle. This is pretty much the biggest Brewers game in 36 years and Counsell, Wisconsin born and bred, knows that. He won't hesitate to throw the big guns out there.
Which brings us to what the Dodgers might do. The best bet is probably doing something similar. Walker two times through the order, Pedro Baez, Dylan Floro, Kershaw if necessary and Jansen. Neither team is going to waste an inning here with a pitcher that they don't believe gives them the best chance to win. This will be All-Star level parade of pitchers and for that, I have to go under.
Bet Dodgers/Brewers Under 7.5 Runs
As for a winner. Well, I'm biased. If the Brewers win, I am going to the World Series. I've been to playoff games, Wild Card games and multiple stadiums throughout the league. I've never been to the World Series and I very badly want to buy tickets to do that on Monday morning. That would be a dream come true. So my rooting interest is very squarely in one camp.
That said, the Brewers are home and they have the lower team ERA in this series and the higher team OPS. It feels like the right pick, regular season numbers be damned. Let's go Brewers.
Bet Brewers +105
Follow @SBTSportBetting