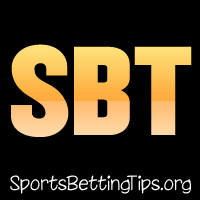 Follow @SBTSportBetting
We're still treading water as we went 1-1 last night. Takes a bit of time to get rolling.
We had the Timberwolves -2.5 thinking they could handle the Mavs on the road but a high scoring game saw the Dallas Mavericks run out winners 140-136.
Luka Doncic had a fine game and Dennis Smith Jr. stole the game at the death with a great three point play to break the tie.
We won with the over in Lakers vs Rockets. What a feisty game that ended up with the big brawl at the end. We had over 234.5 points and it hit the 239 point mark as the Rockets ran out 26-18 winners to give LeBron his second loss as a Laker.
Today is Sunday, October 21st and we've got four games on the board. We've got the battles of teams seeking out their first wins as the Cavs host the Hawks and the Thunder host the Kings. Then one undefeated streak ends with the Warriors hitting Denver and the Rockets look to continue the momentum as they take on the Clippers.
Let's get to it:
Cavs vs Hawks Betting Tips:
The Cavaliers will play at home for the first time this season and honestly I kind of like what I am seeing from them.
They've played two tough teams and have showed a lot of drive. They go behind early but come back strong and then fizzle away. However showing that fight is important. Their offense is struggling at certain periods of the game but I think at home they won't fizzle out and will keep going strong.
I like the performances of Cedi Osman and think he has stepped up well into the role. Atlanta meanwhile are not looking good with some serious offensive issues and I think that messes them up against the Cavs.
https://www.Bovada.lvCavs -7.5
Thunder vs Kings Betting Tips:
The Oklahoma City Thunder are off to a brutal start and no doubt were wishing for Russell Westbrook back during their nightly prayers.
It's possible Westbrook is back tonight and that's what I am betting on.
The Thunder play their first game in home court this season and after tough losses to the Clippers and Warriors, I have to expect a much better performance from them here especially if Westbrook comes back.
Sacramento have a lot of issues and some real bad defense going on at the moment. They can't stop three pointers and I like the Thunder to pick them apart.
Player dependent pick however.
https://www.Bovada.lvThunder -10 if Westbrook plays
Follow @SBTSportBetting