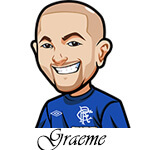 Follow @SBTSportBetting
Welcome to Monday! We've got two big Monday Night Football games – hopefully – with the Chiefs against the Patriots and the Falcons against the Packers.
Both these games could be absolute bangers.
We had a great betting day on Sunday. We went 5-3 with all of the tips and our two multiple unit plays won making it a +400 day.
That brings my NFL record for the season to 29-17 or 63% win ratio. Not sustainable over the long run but hey in this weird COVID era season I'll take it. I saw how COVID affected other sports and I was slightly concerned so pretty happy with everything to be honest.
Let's look at the two games taking place tonight:
Patriots vs Chiefs Betting Tips:
With Cam Newton out, the line on this one has moved to Chiefs -10.5. We of course don't even know if the Patriots will be able to play or not; hopefully everyone tests negative.
Look I made the mistake last week of taking the over for the Chiefs vs Ravens game; I even said that prime time Mahomes delivers. He did. He will do so again here.
There's not too much I feel the need to write about this one. I'm a Pats fan. I love us. However I will be stunned if this game is a contest. If Bill is able to work some magic then so be it. But this is a unique situation and I am concerned about our passing offense.
Our rushing offense has a lot of options. Not something you want in fantasy football but something I like. That's where we will likely get a lot of the points from. I just don't think that is enough.
1u on Chiefs -10.5
Falcons vs Packers Betting Tips:
Oh Falcons please tell me you are going to blow it again this week. What a laugh.
Packers are 6.5 point favourites here with an over/under of 57 points. That's a heck of a lot of points.
Falcons of course have a brutal defence and are projected to concede a lot of points here. Their offense does the job too of course and the Packers allow a lot of yardage per pass attempt.
Falcons missing starting cornerbacks AND Jarrett is struggling.
On top of that both Jones and Ridley are struggling with injury although expected to play.
Hell even Gage struggled a little bit with the concussion.
Packers of course have their own injuries like Davante and Lazard.
Honestly with all the injuries I lean towards the under. But with these two teams and the way they have played – I don't want to tip that then embarass myself. Plus honestly when you are watching just one game and betting the under – it sucks.
Mathemetically I think the under is a good play but I am going with Packers -6.5 for 1u as I think they are the more formidable team.
Where To Bet Tonights Games To Bet With The Sportsbooks Money
Register an Account.
All betting odds and props will now be viewable under the event listing.
You can deposit to BetOnline via over 20 different options such as credit card.
Follow @SBTSportBetting