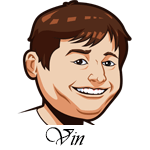 Follow @SBTSportBetting
A 3-0 record yesterday.
That was a nice day and it pushed our final month (plus one) record to +5 units. That helped make up for the bad July and bring the system to a 138-122-3 record. I did too many "live" tweaks to the system during that time and it was very experimental for some of those days. (Using last three years stats for pitchers was not a good idea.) I feel like I got it where I wanted it to be in the final month and I'm really excited for next year.
I'm also excited for these playoffs. We did great in yesterday's unofficial first day of the playoffs and I'm looking forward to more days like that going forward.
Just the one game today as the National League Wild Card game takes place between the Cubs and Rockies. Both of these teams had trouble scoring runs yesterday, but I think today should be much better in that regard.
[text-blocks id="137″ slug="email"]
Colorado Rockies vs. Chicago Cubs Betting Tips:
The good news for these two teams? Lefty starters! That definitely has to be exciting for the Rockies players who are a completely different team against left handed starters with a 97 wRC+ against southpaws compared to a 86 wRC+ overall. That is huge.
Jon Lester on the mound could be huge as well. He has a 3.32 ERA/4.39 FIP/4.43 xFIP on the season and those numbers jump to 3.71 ERA/4.81 FIP in his home starts. I think that the Rockies will be able to get to him in this one. The home stats are alarming and if you look deeper into Lester's profile, he's been surviving on an 80% left on base percentage. This is the playoffs and those things have a way of evening out in a hurry. I don't like his groundball rate either and I just think the Rockies will get to the bullpen sooner rather than later.
Kyle Freeland has had a much better season, but I see the same kind of red flags with him. He had a 2.85 ERA/3.67 FIP/4.22 xFIP on the season. Those numbers are great for a Rockies pitcher and that is an awesome regular season. Once again, this isn't the regular season. Freeland's underlying numbers worry me as well. A low batting average on balls in play, a high left on base percentage and a low HR/FB rate. He's been lucky and good.
I feel like these two pitchers have a high probability of giving up some runs here. These offenses haven't been great, but against lefties they are decent. Yesterday's games were all about pitching, but I don't think that will be the case today. This number is a bit lower based on what I see in these pitchers and I like the offenses today.
Bet Rockies/Cubs Over 7 Runs
Everyone wants a winner pick as well though so let's do that. Despite what I layed out above, Kyle Freeland has been a better pitcher than Lester right now. If you prefer FIP, that is almost a full run less. Not only that, the Rockies bullpen is far healthier and better right now. The Cubs have really struggled with injuries out there this year, but the Rockies bullpen is in relatively good health here.
Over the second half of the season, these offenses have been about the same. The Cubs had the awesome first half so all their stats are showing them to be the better team, but if you focus solely on the second half they have an 89 wRC+ overall and the Rockies have a 87 wRC+ overall. While the Cubs and Brewers doing that dance five more times would be a lot of fun, I have to go with Colorado here.
Bet Rockies +122
Follow @SBTSportBetting