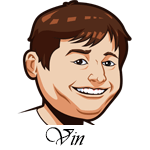 Follow @SBTSportBetting
There were two MLB games yesterday that essentially served as a one-game playoff with the losers playing in today's one game playoff. Losing both of these games is going to be an absolute heartbreaker for one of these teams and I'm already feeling sorry for their fans.
The Rockies rode a really hot final month to get here. They were 19-9 in September which had them end the 162-game schedule in a tie for first place in the NL West. A great run, but the Dodgers were the best team (statistically, at least) in the NL this year and they had Walker Buehler yesterday and the Rockies didn't.
The Cubs are a different story. They ended the 162-game schedule tied for the best record in the National League with the Brewers. They won more games than they lost in every month of the season until October when they were 0-1. This is a great team that has had some bad injury luck (and a bad person at shortstop) that has cost them down the stretch.
This should be a good one. Both of these teams want this and a Cubs/Brewers series would be pretty intense. That said, the Rockies have been playing spoiler all season and they won't go quietly. I have full tips for this game below. I will also be posting MLB Playoff Tips every day at BetMLB.org so check that out if you're interested in October baseball.
Notable Upcoming Bets:
Colorado Rockies vs. Chicago Cubs Betting Tips:
The starters are definitely a key here. The good news for the Rockies is that the starter is left handed. They have been one of the worst teams in baseball this season against right handed pitchers, but against lefties they are closer to league average. Jon Lester has a huge playoff resume and that resume could be part of the reason that the Cubs are favored here, but he's not quite what he used to be.
Lester has a 3.32 ERA/4.39 FIP/4.43 xFIP on the season which shows he's been more lucky than good. A high left on base percentage has definitely helped him. The home numbers are much worse where his strikeouts go down and his walks go up. I'd be really surprised if the Rockies didn't send him packing by the fifth.
Kyle Freeland has had a great season. A 2.85 ERA while pitching for the Rockies is god-level work. That said, his 3.67 FIP/4.22 xFIP tell a different story. He's also been lucky with the left on base percentage while also having a low batting average on balls in play and low HR/FB rate. He's been good, but he's also been lucky.
The total on the Brewers/Cubs game was set at 8 runs, but today it is 7. I'm not sure why. I feel like this game has a much higher chance of seeing eight runs than yesterday's. Everything I monitor sees 8+ runs here and the over is looking good.
With both pitchers looking like they'll give up some runs, I am looking at the bullpens. The Cubs have had a ton of injuries, losing Brandon Morrow hurt, and their bullpen is not great right now. In the second half, they had a 3.72 ERA/4.08 FIP/4.60 xFIP and they really lack that one guy who you know can lock things down.
While the Rockies in the second half really figured things out with a bullpen line of 3.76 ERA/3.57 FIP/3.67 xFIP which is beyond impressive when you consider they play their home games at Coors Field.
I like Freeland better than Lester and I like the Rox bullpen better than the Cubs. Thanks to injuries, I like Nolan Arenado better than Kris Bryant. Let's go Rockies.
Follow @SBTSportBetting