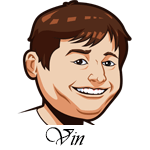 Follow @SBTSportBetting


[Get Exclusive Tips on our Patreon, Ad-Free
]
Last night, the Red Sox beat the Yankees in the American League Wild Card game. We did not have any tips. Tonight, the Cardinals play the Dodgers and we do.
I am going to try and cover most of this first round. I have run a few games through the System and these match-ups are going to be pretty tight so I'm not sure if I will have picks for every game, but I'm going to try.
Let's start it off strong.
All MLB tips based on the starting pitchers listed. Tips should be considered void if any pitching changes are made unless otherwise noted. Occasionally the "follower" will be listed as we are betting on who will pitch the bulk of the innings.
Question: What are these stats?
Answer: Check out our MLB System Stats Guide to find out.
Bet Horse Racing - +£21,565.98 profit on £25/pt staking. Click for more details.
(Advertisement but we have tested it out and have been quite impressed with it)
St. Louis Cardinals at Los Angeles Dodgers Betting Tips:
Pitcher
FIP-
HR/9+
K%+
BB%+
Bullpen FIP-
Team wRC+
Rank
BP FIP- L14
wRC+ L14
Rank
Adam Wainwright
89
75
90
68
98
12
90
8
LAD
108
101
107
106
7
105
9
Max Scherzer
69
94
146
59
90
5
89
6
STL
98
100
87
97
14
111
5
The St. Louis Cardinals and Los Angeles Dodgers face off in the Wild Card game tonight with the Dodgers as a huge favorite. Of course they are, this team won 106 games and had the best run differential in the league by a wide margin. If you add up the scores of every game of the season, the Dodgers were +269 (nice, x2) on the season. The Cardinals were +34.
However, the System is taking second half stats heavily into play for the playoffs. This is mainly to account for trade deadline additions, call-ups and things like that, but for the Cardinals it is showing a completely different team and one that is right there on the Cardinals level. They had a 111 wRC+ in the second half of a season which is better than the Dodgers had. They had a 90 FIP- out of the bullpen which is right there with the Cardinals overall numbers. The difference between these two teams is not as big as it seems if you go by second half numbers instead of record or run differential.
That said, Max Scherzer is the man. He had a 2.46 ERA/2.97 FIP on the season and is pitching at home here in a very pitcher friendly park. Scherzer boasts a huge strikeout rate at 11.84 K/9 and does a good job of keeping his walks down. The Cardinals are really going to have trouble putting up runs again him here today. He is almost human when it comes to his homerun rate and the Cardinals have hit them well.
Adam Wainwright has had a great season with a 3.05 ERA/3.66 FIP. The strikeouts aren't there for him like they are for Scherzer which could be a problem. He is excellent and keeping walks and homeruns down, but he's also facing an offense that has a 108 isolated slugging.
I can't pick the Cardinals here as the numbers just aren't there. The System thinks that this game is going to be much closer than the sportsbooks do. The current moneyline I am looking at sees the Dodgers as a -240 favorite. If the System was making the line, it would be about -140. If that is worth a bet to you, go for it.
Instead, I am going to do a move that I almost never do: Take the runs. The Cardinals +105 is only at -109 (1.91) and that is a great value. I think that both starters are going to do well and I have the bullpens about even.
Anything can happen in a Wild Card game, but I think this one will be close.
Pick: Bet Cardinals +1.5
Canada: Best Odds: 1.91 at Sports Interaction – $125 Bonus
USA: Best Odds: -109 at BetOnline - 50% to $1000 Welcome Bonus
Everyone Else: Best Odds: 1.86 at Bet365 – Get Bet Credits
(Odds correct as of 2021/10/06 12:49:32 PM EST but are subject to change.)
Support Us
: We now have a Patreon where we provide some tips exclusively to people who support us on there.
Join them!
Follow @SBTSportBetting