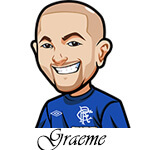 Follow @SBTSportBetting


[Get Exclusive Tips on our Patreon, Ad-Free
]
Welcome to Week 4 of the NFL Season!
It's a stacked day. Sunday Night of course we have the Bucs vs Patriots which will be a fun one. Bucs would have been a no brainer bet in my opinion except seeing Brady at the press conference? Man – not too sure about that one. Dude looks sick as all hell.
We've got Seahawks vs 9ers, Panthers vs Cowboys, and a 17.5 point spread with Bills vs Texans.
Let's get right into it and we'll cover every game. I'm a tad tight for time – early UFC threw me off today – so going to be a bit abrupt with the write-ups. Please note that all my usual analysis and research has went into it. I'll try and hit the key points for each game.
Cowboys vs Panthers Betting Tips:
Cowboys 4 point favourites. This will be a big test for the Panthers and their toughest this season. I enjoy seeing Darnold do well. Panthers have had easy game so far though. Happy to hop on Cowboys -4 with CMC out.
Bet Horse Racing - +£21,565.98 profit on £25/pt staking. Click for more details.
(Advertisement but we have tested it out and have been quite impressed with it)
Vikings vs Browns Betting Tips:
Browns just -1.5. Bookies catching on to the Vikings value. Browns defense could be a tricky one for him though. Liked Mattison last week but Cleveland D performs better against the run. I'm someone who has backed the Vikings and said they are a team to watch but I am taking Browns -1.5 this week.
Bears vs Lions Betting Tips:
Lions are 3 point dogs. Coming off that brutal loss to Ravens. Bears got thumped by the Browns. While that Lions game was tough remember Brown dropped 3 freaking basic TD passes. I feel like the refs help the Lions out this week after the controversy over the end last week, but I can't back them with that injured secondary. No bet.
Bills vs Texans Betting Tips:
Texans could have an issue with White on Cooks but I think this one may be a bit closer than the point spread suggests. Texans +17.5. Not quite buying the Bills. Shut out the Dolphins but that was the Tua injury game and like I've said – Washington D looks garbage this year so far.
Dolphins vs Colts Betting Tips:
Very slight lean of the under but no bet.
Eagles vs Chiefs Betting Tips:
Chiefs -6.5. They did not have their mojo last week. Although boy neither did the Eagles. With Mahomes, I'm happy to take Chiefs -6.5 although if they fail to cover this week or worse, lose – then I will be reassessing.
Saints vs Giants Betting Tips:
When I see the name Jameis Winston I just want to skip it. Just doesn't feel like it's worth it. Giants are a team I have a soft spot for this season. But with the Shepard and Slayton injuries – no thanks. Saints SHOULD crush them here but we know how Winston is.
Jets vs Titans Betting Tips:
Titans are 6 point favourites. Jets are an absolute dumpster fire. Titans are 2-1 and have generally looked solid. Still really getting going this year. However with A.J. Brown and Julio Jones both out, we've got a very short point spread.
They still have Henry. Yes their WR Corps are not great but I'm fine going with 6 points against these Jets. Titans -6

Falcons vs Washington Betting Tips:
Washington -1.5. I keep saying their defense doesn't deserve the high rating they get. But can the Falcons light them up? Meh. No bet. If Falcons are like +3.5 maybe.
Rams vs Cardinals Betting Tips:
Rams 4.5 point favourites. Loving what they are doing. Big test for Kyler Murray here. Feel much better about the Rams here. Rams -4.5.
49ers vs Seahawks Betting Tips:
49ers 2.5 point favourites. Strong lean Seahawks but I just can't pull the trigger. With Aiyuk back 49ers offense should be clicking more.
Broncos vs Ravens Betting Tips:
Broncos 1 point dogs. C'mon. They have not played anyone good this season. Yeah their defense is ranking well but look who they have played. Sure this will be a tough test for the Ravens and I am not writing them off. If Broncos stifle Lamar then great I will be ready to call them a good defense. Based on the teams they have played so far? Ravens -1.
Packers vs Steelers Betting Tips:
Rodgers should smash. Not enjoying seeing Big Ben at all out there and his OL is a mess. Packers -6.
Patriots vs Bucs Betting Tips:
With Gronk out, and Brady possibly ill? I'll likely pass. If I change my mind I'll post about it on our Twitter.
Support Us
: We now have a Patreon where we provide some tips exclusively to people who support us on there.
Join them!
Follow @SBTSportBetting