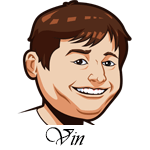 Follow @SBTSportBetting
A huge day today as we see the final game of the American League Division series and the potential last game of the NBA Finals.
These are the only two games on the slate today so I am combining the NBA and MLB into one post.
A 3-2 record last night in MLB.
A 1-1-1 record in NBA last game. That one hurt as we bet Butler +194 to outscore Davis. Butler lead for the whole game and then Davis took the lead with under a minute left before Butler tied him for the push.
Best Odds for NBA:
Miami Heat vs. Los Angeles Lakers Betting Tips:
The Heat have looked like a completely different team since Game 3 and they have been playing the Lakers much closer. They've done a great job on Anthony Davis over the last two games and really changed the complexion of this series.
The Lakers defense has remained strong though and really showed out in the last game. Game 3 can be considered a game where they let their foot off the gas while Game 4 was them remembering where it was. They really controlled the pace of this one and that's when they shine.
This game is looking like another low scoring, grinding game to me. I can see the Heat winning, but I believe it will be the Lakers though and it will be close.
I laid it all out above. A slower pace, more intense defensives on both end. You know what that means. This is going to be another game in the low 100s and the total should come in under.
Player Prop: I made this using the Props Builder at Bovada.
LeBron James is averaging 27.8 points, 11 rebounds, and 8.5 assists in this season. Now he has the chance to get another NBA Championship ring and I think he's going to go hard for it.
The rebounds and assists are always going to be there with him for us to reach this number, we just need him to score a bit more than he has. With the Heat doing a good job on Davis over the last couple of games, this is his time to shine. I think he has a triple-double, a 30+ game, and the Finals MVP.
Bet LeBron James 49+ points/rebounds/assists (-135)
Best Sportsbook To Bet NBA:
Register an Account.
All betting odds and props will now be viewable under the event listing.
You can deposit to BetOnline via over 20 different options such as credit card.
Best Odds for MLB:
All tips based on the starting pitchers listed. Tips should be considered void if any pitching changes are made unless otherwise noted. Occasionally the "follower" will be listed as we are betting on who will pitch the bulk of the innings.
New York Yankees vs. Tampa Bay Rays Betting Tips:
(Game will take place at Petco Park)
Yankees: Gerrit Cole 2.84 ERA/3.89 FIP
Rays: Tyler Glasnow
This is it. This is what the Yankees signed Gerrit Cole for. To pitch in this game and win this game for them. He's starting on short rest here so he might not be ready to pitch the whole thing, but he's going to give it his best shot. The issue is that the Rays are perfectly aligned to score off him. They scored off him all year and they scored off of him in the first game of this series. He's not going to get crushed, but three runs is not out of the question. It's the norm.
While Glasnow started Game 2 and was his usual self with the strikeouts, 10 in just five innings of work, but the Yankees offense was all over him.
I can't help but see a similar game play out here. Both of these starters are going to allow runs and the real pressure is going to be on the bullpens to win the game. The total is set low because of the quality of the starters, but the system thinks the offenses are going to win this battle. The system very slightly leans Yankees here.
Best Sportsbook To Bet MLB:
Register an Account.
All betting odds and props will now be viewable under the event listing.
You can deposit to BetOnline via over 20 different options such as credit card.
Follow @SBTSportBetting