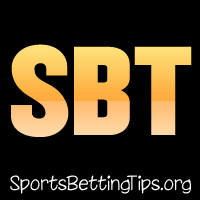 Follow @SBTSportBetting
Hi all,
2020 is going to ring in some big changes, and one of those is the end of NBATips.net.
Sort of.
Both of us will be continuing to provide NBA betting tips, however we will be doing this exclusively over at SportsBettingTips.org.
Long story short – we don't make any money off this site. We have affiliate banners up and if people register and sign up at those sportsbooks and deposit, we get a bit of cash from it. Unfortunately even though we get about 30,000 visits a day we earned a grand total of $0 over the last year ha.
We COULD do things to change that but honestly we don't want to as it comes off as scummy. Charging for tips, or making rules like only people who sign up at us under a sportsbook get to see the tips etc. We thought about ways to monetize the site but decided against it.
Instead we'll head to SportsBettingTips.org where we will get paid for tips (and they'll still be free for you guys) meaning we can still put in the same amount of work that we do.
We've been writing there off and on for the last couple years and are looking forward to doing it as a full time gig.
There will still be NBA Tips there posted every day along with other tips like golf, NFL etc.
The move will be made at the end of the week we expect. We'll continue to write tips here until then just for the hell of it.
If you have any questions just hit is up in the comments or you can send an e-mail to g@8ambeerpong.com
Cheers and thanks to everyone who has visited the site and follows our tips. While we don't make any money from it and spend a hell of a lot of time on NBA each day, we've thoroughly enjoyed having so many people reading our tips and we're looking forward to continuing at our new home.
Follow @SBTSportBetting