New York Giants vs Philadelphia Eagles Betting Tips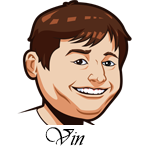 By
Posted:
December 22, 2016
This has been a rough year for the Philadelphia Eagles. They are just 5-9 and long out of the playoffs picture, but they haven't been as bad as their record would indicate. Their season average point differential is +1.4 and they've played some close games. It seemed like they might be a decent team earlier in the season, but they've lost seven of their past nine games. Four of those losses were by six points or less including a five point loss at the Giants.
On the other hand, the New York Giants look great again. They are 10-4 on the season despite just a +1.5 season average point differential and a negative yardage gained/allowed differential. That said, they have played very tough as the season went on. Two weeks ago they allowed just seven points against Dallas and last week they held Detroit to just six points. They are clicking at the right time and many people think a Super Bowl return could be in the mix.
This is a match-up of two teams on completely different tracks, but this should still be a pretty good game. The rivalry is there and you have to think that Eagles would love to play spoiler for a Giants team that still has a shot at the NFC East and #1 overall seed in the playoffs.
NFL Betting Tips:
Between the likely cold weather, the short week of rest and the way that the Giants defense has played over the past two weeks, it's hard not to love the under 42 points in this one. New York's defense has just been playing at another level these past two weeks and it's hard to go against them. Turnovers have been a big issue for the Eagles this year and the Giants are definitely a team that can force them.
Famous Idaho Potato Bowl:
On the opposite end of the spectrum, you have this game. While the Eagles and Giants game is likely to feature very few touchdowns, this one is likely to see many of them. Colorado State is an offensive juggernaut and Idaho isn't too shabby themselves. While this is a bowl game, it should work more like a home game for Idaho and that should motivate them to try and keep up. It should take 40+ points for one of these teams to win this one and that means over 64 points.
NBA Betting Tips:
The Clippers are playing tonight without Blake Griffin and they are playing the Spurs. The Clips have a hard enough time keeping up with that machine when he's on the court and they should struggle tonight without him. Spurs -1.5
We've been waiting quite awhile for Boston to start playing like the team that we all thought they would be in the preseason. They might finally be getting there as they come into this one riding a three game winning streak against Charlotte, Miami and Memphis. Two of those teams are pretty tough and they look to make it four tonight against Indiana. The Pacers are playing their third game in four nights and this one looks to favor the Celtics keeping their streak intact. Celtics -1.5
#1 Sportsbook Online for Americans

Good deposit bonus, lot of unique bets & props. Excellent mobile & live betting.