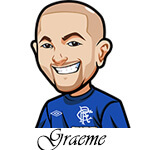 Follow @SBTSportBetting
Welcome to Part 2 of my NFL Week 4 Betting Tips.
In yesterdays post, I covered five of the early games that are kicking off on Sunday. I was able to come up with 2 actual bets and 1 conditional bet.
You can see all the bets here.
Today I'll look at the remaining 4 games that are taking place on early Sunday.
Can't believe the regular season is a quarter done already. It's just bloody flying by.
NFL Week 4 2020 – Early Game Betting Tips Part 2:
Chargers at Buccaneers Betting Tips:
Bucs are 6.5pt favourites here. After a Week 1 loss they beat the Panthers and Broncos. Their defense is super good. Chargers are 1-2 with losses to the Chiefs and the Panthers.
Chargers are missing some key offensive linemen. Thing is for me it's not about the Bucs offense. I love Brady but much like Brees I believe we are seeing some regression. Chargers defense will be a step up for them I think, and Godwin is out so that makes things tricky.
This could be a very defensive style game and the under is appealing. However I am diggng the Bucs D and I am going to back them to do the business here and Brady & co will do what it takes to get the points. 1u on Bucs -6.5.
Vikings at Texans Betting Tips:
The Vikings are 3.5 point dogs here. They're 0-3 to start the season with that 1pt loss to the Titans. Texans are also 0-3 of course. I thought their offense looked a bit better against the Steelers but still generally flat. Losing DeAndre is still such a crazy loss.
For the Vikings when you look at the issue it's that Cousins keeps getting pressured. I don't think that will be the same here. So that is a point for the Vikings.
Sportsbooks except this one to be a shootout. I like the Vikings offense more. Thielen is always solid and I am liking Jefferson. He's catching up here. I think Vikings get their first win but will take 2u on Vikings +3.5.
Saints at Lions Betting Tips:
The Saints are 3 point favourites here. Missing Michael Thomas, they lost to the Raiders but still put up 30pts against the Packers and were competitive. Lions got their first win last week over the Cards.
The Saints will be missing Jared Cook this week along with Thomas which will hurt them. Brees should still be able to put up the points with the Lions inability to really pressure and their cornerbacks. Saints meanwhile their top two cornerbacks may be out and if not will not be 100% so that would be good for the Lions.
Honestly I was all set to go with the Saints here until I saw the cornerbacks potential injuries. That could be a game changer. I lean towards the Saints to cover and the over regardless of Thomas and Cook – but the injuries are making me sit this game out.
Seahawks at Dolphins Betting Tips:
Seahawks are -5.5 and 3-0 to start the season and goddamn they look good on offense. That Patriots game for example – Pats were so unlucky that Wilson was just playing his A+ game and he continues to do that.
Dolphins are 1-2 after logging their first win against the Jags.
Seahawks are one of those teams that over the years I've really came to hate them; but by god do I watch their games all the time right now and pay attention more than other games. I'm loving what the Seahawks are putting out there and happy to back them with this quality. 2u on Seahawks -5.5
Follow @SBTSportBetting