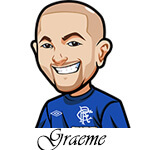 Follow @SBTSportBetting


[Get Exclusive Tips on our Patreon, Ad-Free
]
Thursday night football weirdness continues. Props to the Dolphins for that game though man – they showed a lot of fight.
We move onto Sunday where I bloody well hope that the NFL isn't as crazy as it was last weekend.
Last weekend was just mental.
It's a more balanced out schedule this week with 4 games in the afternoon which is nice. Will cover those and SNF tomorrow.
Bet Horse Racing - +£21,565.98 profit on £25/pt staking. Click for more details.
(Advertisement but we have tested it out and have been quite impressed with it)
Let's get right into all of the early NFL games:
Cowboys vs Falcons:
Man – what the HELL was that Cowboys performance last week? That was beyond shocking.
They have been excellent ATS this season too so that one was bloody stunning.
Falcons are starting to play better. Ryan getting more solid which is nice to see and it's a shame they are missing Ridley. Gallup looks to be back for the Cowboys – wonder if that throws things off. When Cowboys face the bad teams they generally win by double points though. I like them to bounce back here and good with Cowboys -9.
Jets vs Bills:
Bills -12.5 here. It's a big point spread but Bills have shown they are a bloodthirsty team on the bounce back. Happy to go with Bills -12.5 here.
Patriots vs Browns:
Pats are 2.5 point favourites here. As a Pats fan I am enjoying what we are doing. Lot of solid results. Browns are a bit iffy right now. Wonder if getting rid of OBJ will be a confidence booster for them. Could see it.
Chubb and Hunt both out which is tough. This is one of those matches that could go either way and I am happy to pass on it. I do like under 45.5 here though.

Steelers vs Lions:
Lions 8 point dogs. At that point spread I just cannot back the Steelers here. But no way can I take the Lions.
Colts vs Jaguars:
Jags 10.5 point dogs here. I have no idea what to think of this team. Honestly I like the Colts but that 0.5 point is enough to put me off here.
Titans vs Saints:
Titans 3 point favourites. With Henry they still did the business against the Rams. They looked very comfortable in that game. Happy to go with Titans -3 especially with Kamara out.
I expect AJ Brown to go up against Adebo which could be a great game for him.
Washington vs Buccaneers:
Is it me or did the Bucs last play a month ago? It sure feels like it.
9.5 point favourites on the road. With injuries and potential injuries I am going to skip this one.
Bet Horse Racing - +£21,565.98 profit on £25/pt staking. Click for more details.
(Advertisement but we have tested it out and have been quite impressed with it)
Follow @SBTSportBetting