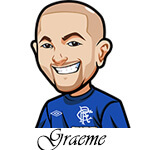 Follow @SBTSportBetting


[Get Exclusive Tips on our Patreon, Ad-Free
]
It was a 1-1 day on Thanksgiving Thursday.
I had the Bears to cover the spread. That one was -3 when I wrote the tips but actually -2.5 when I went to place my bet very shortly after. Alas it didn't matter as the Bears won, but failed to cover the spread by 0.5/1 point.
What a brutal game that was too. So glad I was only half watching while doing work. Feel bad for any Lions and Bears fans who were watching the whole game.
Skipped the Cowboys game. I said probably a casual bet on Cowboys but with Lamb not in I didn't even bet that. Won with the Bills easily covering the spread.
In this post, I will be covering all of the early games taking place in the NFL and then tomorrow will have a post up in the morning going through the late games.
Let's get to it:

Jaguars vs Falcons:
Ugh. No. Just no.
Dolphins vs Panthers:
Dolphins are 2 point dogs at home here. They got the win over the Jets to make it three on the trot. After a great game against the Cards, Cam Newton & co fell flat against Washington.
I like what Tua is doing even if it seems the Dolphins aren't too happy with that. It feels like he is thriving due to this and I dig it. Unfortunately, they are missing both Parker and Fuller this week. Of course they were without both of them last week and it didn't matter – but the Panthers are a slight step up from the Jets.
On paper this looks like a good game for the Panthers. Dolphins defense struggles and Newton has a lot to prove. Dolphins without their weapons is tough too. But man I dunno – I like what is going on with Tua. But then Panthers do have CMC of course.
I feel like on paper this is a bad play – but I like what the Dolphins are doing and hoping it can continue. Dolphins +2.
Texans vs Jets:
Giants vs Eagles:
Giants 3.5 point dogs here. They come in off that Bucs loss on Monday. They actually haven't been too shabby lately. Eagles come in hot with wins over the Broncos and Saints.
Hurts has been great lately. Jones meanwhile looks like he is struggling and we have the OC change – which may take a bit to get adjusted to. I'd love to get it to 3, but I'll go with Eagles -3.5. They just seem more of an inspiring team.
Bengals vs Steelers:
Bengals 3.5 point favourites here. Steelers had a big game against the Chargers in a shootout but couldn't get the win. Bengals returned to form with a solid 32-13 win over the Raiders.
I like the Bengals. They were my play of the week last week and duly delivered. They have a tough defense and even though Big Ben lit up the Chargers last week, I think he may struggle here. Bengals utilizing Mixon well and after what Ekeler did last week – gotta think he will have no troubles. Happy to back Bengals -3.5.

Colts vs Bucs:
Colts 3 point dogs. Honestly, the Bucs concern me slightly right now. Just not a team I can bet with confidence at the moment. This is a difficult game for them and if they pull this off then yeah I will bet them again.
Patriots vs Titans:
Titans come in trying to hold their heads above water. Have to expect a bounce back type of performance after that embarassing Texans loss. As a Patriots fan though – my gosh I am digging it right now.
Our defense is stepping up, and Mac is looking goddamn good. Just fitting right into the system.
With so many looking to be out for the Titans, the Patriots defense will hopefully continue to be on fire. Everything is just working for them right now. Patriots -7.
Bet Horse Racing - +£21,565.98 profit on £25/pt staking. Click for more details.
(Advertisement but we have tested it out and have been quite impressed with it)
Follow @SBTSportBetting