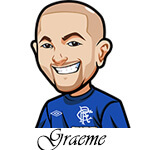 Welcome to Saturday, December 21st!
Nothing like some NFL action on Saturday is there?
We've got three big games on the boards with the Texans at the Bucs, the Bills at the Patriots and the Rams at the 49ers.
All three games are within a touchdown in terms of the point spread so that's always nice to see. Should make for some close battles.
Let's get to it as we cover each game. I'll be back tomorrow bright and early to analyze the Sunday NFL games taking place:
Texans at Buccaneers Betting Tips:
This should be an explosive game. Over 51 points is the point spread and the Bucs are 3 point underdogs at home. They're missing big factors in their offense but you have to think that will just push Winston on.
The Texans will be looking for the win to win the division title. Bucs are out of the playoffs but as we saw last week that just seems to take the pressure off the offense and they're out there working magic.
I just think the losses of Mike Evans and Chris Godwin are going to be too much to ignore here. Breshad Perriman did step up last week that's for sure – and the Texans secondary is beatable – however I just don't think the Bucs can keep up with the Texans. Texans are still a top 10 offense and I've got to think they are able to take this one here.
Texans -3 bet it here for the deposit bonus
Bills at Patriots Betting Tips:
The sportsbooks aren't expecting an exciting game in terms of offense with the over/under at 37.
It's a big game. If the Patriots win they clinch the AFC East to make it 11 in a row. Two phenomenal defences here. Josh Allen had a nightmare last time where he threw three picks then got concussed. Pats will be missing Jonathan Jones so that's a potentially big game for Beasley.
Brady didn't throw a single TD in that game against the Bills however it was those short passes that were able to tear the Bills apart.
Patriots have been in high pressure spots like this before. I think the Bills crumble. Patriots will have game planned for this one and the pressure is going to be too high on Buffalo for me.
Rams at 49ers Betting Tips:
How huge was that loss for the 49ers last week? They've went from #1 seed with home advantage and a bye to the possibility of being #5 seed AND having to play a wild card game on the road. Yikes.
They have relied heavily on their defence but they have struggled lately. You can say it's injuries however last week it was just horrific defensive play calling in my opinion.
The 49ers are starting to look like a one trick pony with George Kittle in there. 17 bloody targets last time out.
The Rams defense has looked better lately and I think they are going to potentially win this one outright or at least run it close.