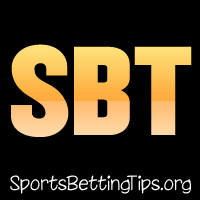 Follow @SBTSportBetting
A nice 2-0 night last night.
We took the Mavericks as an underdog last night. I liked the way they have been playing of late and they looked to be copying the Miami Heat playbook of playing zone defense in this one. Well, that's exactly what happened as they really flustered the Sixers from three with the zone defense and Kristaps Porzingis had a career-high in rebounds with 18. The Mavericks ended up getting the huge win outright. Porzingis added 22 points while Tim Hardaway Jr. led the way with 27 points.
Our other tip last night was the Thunder over the Suns and they won by 18 points here. The Thunder backcourt was a big part of this one as Shai Gilgeous-Alexander had 32 points, Dennis Schroder added 24, and Chris Paul had 15 points and 7 assists. That trio has been really unstoppable at times and they are really one to watch.
It was nice having a winning night last night and I hope we can keep it going today. I'm posting these tips a bit earlier than usual because today is my birthday so keep an eye on an injury situations that may develop. I think we are clear for the games I tipped here, but just in case.
Let's get into it.
Milwaukee Bucks vs. New York Knicks Betting Tips:
Did you think I wouldn't go with the Bucks after what they just did to the Lakers on Thursday? Please. The last time these two teams played, at the beginning of this month, the Bucks won by 44.
This line kind of has a false sense of hopefulness for the Knicks. They fired coach David Fizdale and they've currently won three of their past four games. The only thing is, those wins all came against some of the bottom teams in the league. The Bucks aren't that.
The Bucks are really great right now. They are on a 70-win pace and they are playing as if they want to win every game. Giannis Antetokounmpo refuses to let this team lose at times and that shouldn't even be a thought here tonight. -12.5 is a lot for most games, but in this game it feels low. Bucks are going to dominate.
https://www.Bovada.lvBet Bucks -12.5
Los Angeles Clippers vs. San Antonio Spurs Betting Tips:
The Spurs are having a real rough season this year, but they managed to get a very emotional win at home against the Clippers earlier this season. That game featured a red hot crowd against Kawhi Leonard while nearly everyone on the team didn't shoot well with Paul George only managing five points.
With all due respect to the Spurs, that's not happening again here. Kawhi and PG are going to score a hell of a lot more than 24 points combined in this one and, if and when they do, the Clippers are going to roll.
Plus, with the Clips having lost two of their past three games I think they are going to be highly motivated to get this season back on track tonight.
https://www.Bovada.lvBet Clippers -5.5
Follow @SBTSportBetting