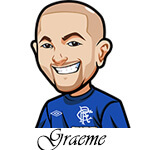 Follow @SBTSportBetting


[Get Exclusive Tips on our Patreon, Ad-Free
]
This week I have decided to mix it up by only looking at player props.
I have had a torrid time this season in the NFL with game bets. It has been very frustrating. However I've actually been killing it with player props.
I've made 11 player props involving rushing and reception yards, and have a 9-2 record.
It only makes sense that with how I am doing on those, to focus purely on those at the moment and hope to continue with that.
Let's get into todays NFL action – writing may be a bit weird here as I try and switch more to the player perspective. I kind of basically look at each position as I go, write about one part of it that stands out while also considering the others even if I don't write about them.
Jets vs Bills:
Jets defense could be a bit of a tricky matchup for Allen. Wilson is a weird one as he doesn't get to throw the ball too much but did last week even thought it was a disaster. Wilson ain't good against pressure and Bills are in the upper half for those metrics. But you gotta think Jets are going to have no choice but to throw here. No play on this one.
Bengals vs Panthers:
Could be a good game for P.J. Walker here with the Bengals pass D struggling with Apple and Aquzie out. The over/under is 188.5. It does look to be a good game for Foreman, but they were able to combine both well last week. But you take out that Browns game – there's really not enough data to go on the over. I like it, but just not enough to make a play.
Lions vs Packers:
I'm fine skipping this one honestly. One where I am not sure how it is going to go, how the game plan goes etc. In theory, the Lions should focus on the running game but I've no idea what is going on with Swift. No play.
Patriots vs Colts:
Nothing for this one.
Falcons vs Chargers:
Books have Falcons slight underdogs. Chargers coming in off that Seahawks loss and Falcons off that big win over Carolina. I wouldn't mind Herbert over in passing yards but with both Williams and Allen out – bleh. With Ekeler this week you don't know if they're going to use him as a rushing back or the passing game.
I think they gotta lean on him more in the passing game and even with Williams in there he has put up the numbers. 0.5u on Over 53.5 receiving yards for Ekeler. He has the running ability to extend and passes, and the only concern is if the defense focus more on him. I expect Everett gets an uptick in receptions although not sure about the yards he can put up.
Raiders vs Jaguars:
Gun shy after last week and Jacobs. I've backed Etienne a couple of times this season in the over to success but I'm a bit wary about Jags trying to pass to him more this week which the Raiders are weak against. No play on either.
Bears vs Dolphins:
Frustrating last week as I said that on paper was a big game for Hill, but I was concerned Tua would focus more on Waddle. Well it ended up being both, and I think Tyreek scorched the over by like the 1st quarter or something. Should see some deep passes here as that is where Bears are weak, and Tua has some solid metrics in those such as top deep adjusted completion rate. Hills receiving yards is set at 89.5. A bit of a hefty one but if they are going to focus on deep balls, gotta go with it. 0.5u on Hill over 89.5 receiving yards.
Commanders vs Vikings:

Cardinals vs Seahawks:
Going to be a tough game for Geno. Murray is looking a lot better lately with Hopkins there. Have to think he gets a lot of usage again. 0.5u on Over 83.5 for Hopkins receiving yards. I do think after last week they should utilize Gibson more in the passing game but hard to risk that early on.
Buccaneers vs Rams:
I'm fine not touching anything involving these teams.
Chiefs vs Titans:
Made some money on Henry this season, but I'm staying away here. Chiefs are solid against the run. You can expose them with using your RBs in the passing game but you're basically banking on Downing to do that and that's a risk.
Nothing for Saints vs Ravens at the moment although I'll look again on Monday.
Follow @SBTSportBetting