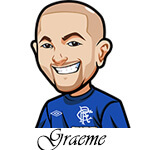 Follow @SBTSportBetting


[Get Exclusive Tips on our Patreon, Ad-Free
]
I really just want to put a thousand smilie emoticons right now.
The NFL is back and I've never been happier. I've spent the last couple of weeks studying everything for Fantasy Football. And then after passing over C.J. Anderson in my 5 leagues when I had the choice, I immediately had egg on my face Thursday night.
Isn't fantasy football just the best?
So Week 1 of the NFL has already kicked off. The Broncos beat the Panthers but it was an interesting one – you have to wonder how the hits on Newton affected that game. Personally I felt the Panthers would have won if not for that – Cam looked very shaky. He probably should have skipped a few plays but oh well.
For Week 1 of the NFL I always try to look at those teams that everyone are underrestimating. Whether it be the sportsbooks or the betting community who are causing the odds to be the way they are.
Let's get to it:
NFL Week 1 Betting Tips:
Jaguars vs Packers Betting Tips:
Let my preface this by saying that I am a big Jaguars fan. I don't know why. I'm actually a Patriots fan – but I just loved the Jaguars last year and found myself falling in love with the Bortles/Robinson combination. Despite that I think this is going to be a big win for the Packers – at least by a touchdown. The Packers D is extremely solid and a Top 10 defense in the NFL. The Jaguars have a solid offense but their defense is very poor. They conceded the 2nd most points last season. I think the Jags will put up a fight, but with Nelson back, the Packers will roll all over them. Packers -5.
Bengals vs Jets Betting Tips:
The Jets are coming off a solid 10-6-0 season while the Bengals won the AFC North last year at 12-4-0. A lot is said about the Bengals offense but Dalton still doesn't get the credit he deserves. Their defense however is also impressive. For me – the Bengals were a very solid team last season while for the Jets I felt things just went right for them a lot more than it should have. I think the Bengals take this one and am on them for Bengals -2.5.
Browns vs Eagles Betting Tips:
This is where I see value in the Browns. I like RG3 and he's got a lot to prove. I'm not too convinced about the Eagles offense this season. I liked some of the action pre-season between RG3 and Pryor and I think the Browns will surprise everyone. I just hope the OL can protect RG3 a bit more than the Redskins did. Browns +3.5.
Raiders vs Saints Betting Tips:
I like the Raiders team. They're young, and have a lot of potential. But I'm going with Saints -1.5. I just feel people constantly underrate Brees while still overrating the Oakland Raiders.
Chargers vs Chiefs Betting Tips:
I just feel the Chiefs have so much on the offense. Alex Smith is solid and whether Charles plays or not they have some great running options. I'm taking Chiefs -6.5.
Buccaneers vs Falcons Betting Tips:
I have a good friend who is a Bucs fan, so I pay them attention more than most teams. One thing I really feel is they have so much potential – especially on the offense. Last season so many of their losses was due to sloppiness. However the point spread isn't enough for me. Falcons are generally a reliable team – although boy where they a disaster the second half of last season. I think they dominate the Bucs here. Falcons -2.5 and it's my play of the day.
Giants vs Cowboys Betting Tips:
Giants have a lot of issues and I don't know if I trust their OL. But they've got the better quarterback and they have so much potential in the WR spot – gotta love them here.
Lions vs Colts Betting Tips:
If Luck is healthy then the Colts should be able to steamroll this one. Colts -3.
Follow @SBTSportBetting