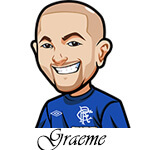 Follow @SBTSportBetting
This month sees the WWE offer up two separate pay per views. The first one is a Smackdown only show called WWE Backlash, featuring Dean Ambrose vs AJ Styles as the main event. Later in the month, WWE RAW will have Clash of Champions 2016.
I'm unfortunately a little bit late on this one. Usually I have the article up by Thursday or Friday. What's happened is some drastic odds changes. Not enough drastic odds changes to the point where the smart money is obviously in – but still enough to concern me.
So I'd advise placing just small bets on this card for the most part.
All of these picks are value bets.
Dean Ambrose to beat AJ Styles: It really looks like AJ Styles is winning the title at Backlash. The odds opened up fairly close but all of the money is going on AJ Styles. It makes sense. AJ is one of the hottest commodities in the WWE at the moment and it makes sense to roll with him.
However Ambrose is only a couple of months into this title reign, and it's very possible WWE push it just a little bit longer. I do think AJ wins, but at +600 odds there's enough of a chance of Ambrose winning to set up a rematch at No Mercy, that it's worth backing Ambrose here.
Usos to win the Tag Team Championships: Via cheating, obviously. At +450 odds this is a really nice price. I love the Heath/Rhyno stuff but Heath Slater is not someone who needs a title. If anything he is better without it. The Usos meanwhile most likely need the titles especially winning via cheating to really cement them as heels. The way they have booked the Usos it seems like they'll win the titles here and I'm happy betting on it with this price. Plus it's a better story for Slater and Rhyno if they come close but don't do it.
Notable Upcoming Bets:
The Miz vs Dolph Ziggler: I've made money on Miz many times over the years when it comes to title match as he's a wrestler who is always better WITH the Championship and it really adds to his character. WWE love him and following on the heels of THAT promo against Daniel Bryan, I think the Miz is going to be taking this one here. The odds of +400 make it a nice little bet and to be honest I'd probably be betting it at +200. My only regular bet of the card even though I'm wary of those drifting odds.
Womens Championship Match: Some nice odds on Nikki and I think there's a good chance she wins here. The WWE love her and with the new reality show coming up that's another reason to put the title on Nikki. Plus come on – to go from never being able to wrestle again to winning the title a month after coming back? A great story. WWE also don't seem to be big fans of Becky Lynch so I'm happy with Nikki here.
Notable Upcoming Bets:
Follow @SBTSportBetting