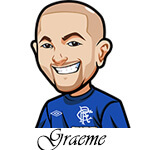 Follow @SBTSportBetting
Sunday, September 13th is almost upon us and that means a full day of NFL action.
Who knows how long the NFL will continue – hopefully a full season – but we need to embrace and soak up every freaking minute of it.
In this post I am going to go through all of the early games and give my analysis. All the 1pm kickoffs.
Now what I like to do on Week 1 is unless I see a line that is dripping in value – focus more on a fantasy perspective.
I am doing a lot of research obviously for my fantasy football drafts – or did, I should say – and so I like to apply that to week 1. Then going forward we can start basing it more on how the teams played etc.
So my write-up will be more focused on that.
NFL Week 1 Betting Tips – Early Games:
Bears at Lions Betting Tips.
The Chicago Bears are +3 with the O/U at 44pts.
It's a close line although I have to wonder how much of it is based on the Lions record last year. They were 3-12-1 but I mean Stafford was out for half the season and they went 0-8 there. Now he is back with a lot to prove. Offense wise they have no real powerhouses excelt for Allen Robinson. Dude is going to be thrown the ball a TON no doubt. Montgomery I thought was quiet but solid enough last year and I think will grow from that. They really made no amazing pickups during the off season. However their defense on paper is still excellent.
The Lions have a healthy Stafford and no matter the team he should be able to get the points. They look to have a solid offense with quite a few options for him to throw to and adding Adrian Peterson was a neat move. Adds something to their running game.
I don't know if I rate the Bears defense that highly. I am going with Lions -3 for 2u until the Bears prove themselves.
Browns at Ravens Betting Tips:
The Cleveland Browns are +7.5 with the O/U at 48.5pts.
Always love seeing Lamar Jackson and it should be interesting. I hope he passes more this year because dude seems to be a solid enough passer but he loves to run so much. I think they have good options in the WR Corps and of course their running game has a lot of options. It's all about whether the Browns can stop that.
Browns OL looks weak to start the season. With the lack of preparation the Browns could struggle if the Ravens can keep up their fast play. Mayfield is meh. I'm very disappointed in him. I do think Browns will have a better running game with Stefanski there. How that will impact Landry and OBJ I don't know but I know I passed on OBJ in my keeper league.
I think it's a big change at Cleveland and may take some time to get adjusted to. 1u on Ravens -7.5.
Packers at Vikings: The Green Bay Packers are +2.5 with the O/U at 45.5pts.
The Packers of course we know – amazing QB but never have the top receiving corps it seems. They have Davante Adams of course who kills it. Aaron Jones looked solid last year but you have to think he won't have the same workload. I think AJ Dillon will end up seeing a lot of action that dude is a beast. I think their pass rush is going to be fantastic and defense overall will be big for them.
Then you have the Vikings. It's not prime time so we can't write off Cousins. Poor guy. They've also got Cook. And Thielen. No Diggs though who went to the Bills. I think it will take time for the Vikings to get going and they will be more of a contender later on. I'm going to take 2u on Packers +2.5 as I think their defense can win them this game.
Colts at Jaguars: The Colts are -8 with the O/U at 45pts.
Philip Rivers. Just amazing. It's something. It may be what they need with his experience etc. However the guy can't move at all. They're going to be rotating running backs I expect and hoping one of them stands out. They have TY Hilton who hopefully will have an injury free season.
Then we got the Jacks. Minshew is someone I like. He looked solid last year and should see many passing plays. Losing Fournette was crazy. I thought Chark was okay but not really what you want in a top receiever.
Neither team really impresses me but I will take Jags +8 for 1u as I think they can keep it close.
Dolphins at Patriots: The Patriots are -6.5 with the O/U at 43pts.
The Dolphins named Fitzmagic as their starting QB which is just freaking amazing and I love it so much. They can't be counted out with a couple of solid WRs. I kinda like Jordan Howard and followed him at the Bears due to fantasy. Hope he does well here.
However I'm more excited for the Patriots. I think Newton will be fantastic under the Belichik system. Is a Pats fan I was concerned but I love Newton when he is on – and I think he will be excellent here. You've got the solid RBs of course. Only concern is at WR with Sanu gone. Edelman and Harry isn't the most amazing duo.
I'm going to take Pats -6.5 for 2u as I think they come out flying and Newton has the ability to win a game on his own given the chance.
Jets at Bills: The Jets are +6.5 and the O/U is just 39.5pts.
The Jets did look better in the 2nd half of last season that's for sure. I hope Bell has a better year that's for sure. They have one of those WR corps that could be decent. You never know. I always find on paper they could be solid.
However I am more pumped about the Bills. I love the Allen to Brown connection. I think they are fantastic. Adding Diggs? Goddamn. I dig it a lot. They are a bit weak at RB and Allen has to do most of that. They have to hope Singletary will get going. He can be a slippy dude.
I'm going 1u on Bills -6.5.
Eagles at Washington: The Eagles are -6 and the O/U is 42.5.
Eagles look a bit shallow in certain areas like cornerback and OL. Defensive line will be a bit slow going initially I think. Surprised they didn't make moves to protect Wentz anymore. They already have quite a few injuries going into it and I think it will take a bit for them to get goign.
I'm a bit surprised that Washington are starting Dwayne Haskins. I'm pretty excited about McLaurin though and think he will be great. he was a stud last year. Then they have a few other excellent options. I kind of like Antonio Gibson now Peterson is gone. He could be a real sleeper pick.
I don't feel too strongly either way about this game and am going to go with no bet.
Seahawks at Falcons: The Seahawks are -2 with the O/U at 49pts.
We pretty much know what to expect from the Seahawks. They are fairly similar to last year. Wilson doesn't throw enough I feel which is a shame as he has some solid receivers.
Falcons will be passing the ball I lot I expect. This is one where I think wre will see both teams put in the work and I am going to take Over 49pts for 1u.
Follow @SBTSportBetting