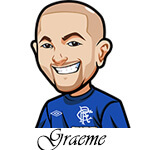 Follow @SBTSportBetting
As we enter week 15 in the NFL season, it's a critical time for a lot of teams.
Every touchdown scored or given up means something. Everyone is taking it that much more seriously. It's unlike early in the season when there's always next week. Teams are running out of "next weeks".
There are still so many teams who are technically in. And so many big games coming up. Cowboys are still hanging in there in first place in the NFC East but they really need to win out.
Let's look at the early games taking plae on Sunday, December 15th:
NFL Early Game Bets: Dec 15, 2019
Bears at Packers: Packers bounced back from that big loss to the 49ers to win over the Giants and Redskins. They are 6-1 at home as they host the 3-3 on the road Chicago Bears, who are desperate. Packers are -4 here. I think with it being this game, Rodgers is going to coe out motivated. Yeah Trubisky is actually playing better but he's not someone I can trust. Davante Adams likes to perform against the Bears and I think Packers win this one by a touchdown. Packers -4
Broncos at Chiefs: Broncos are 10 point underdogs here coming in off that sensational performance by Drew Lock. This is a very tough place to go obviously. Honestly I'd love to back the Broncos here as I think the Chiefs have a lot of issues – but I just can't do it. No bet on this one.
Texans at Titans: Texans are 3 point underdogs here. An intriguing game between these teams. Tians have quite a few injuries in their secondary. I think this one can go over but I am not 100%. 51.5 is the over and I tempted but that's just a few points too high for my liking.
Dolphins at Giants: Giants are 3 point favourites here. With the Parker/Wilson injuries and the Giants situation at QB – I lean Dolphins but I'll probably wait to see who is actually playing then do a small bet.
Patriots at Bengals: Lot of drama going into this game with the nonsense about taping the Bengals. Patriots are -10. After last week and the referee situation and then all this cheating drama? I think that is going to motivate the Patriots. Brady is an odd one as is the offense this entire year. So often this season the first half they haven't looked good then Brady looks like the old Brady in the second half. Either way defense is the name of the game for the Pats and they are going to be fired up and that should be enough here. Patriots -10
Eagles at Redskins: Eagles are 6 point favourites here. They are just not a team that I can back unfortunately. No play on this one.
Seahawks at Panthers: The Seahawks are 6 point favourites on the road here. Panthers are already eliminated and you never know how that will affect a team – they may end up with no pressure anymore putting on a good display. Panthers looked lost without Rivera though and the Panthers offense doesn't look good. Seahawks -6 as I think Wilson has a lot to prove this week. Love this spot for the Seahawks.
Buccaneers at Lions: Bucs are 5.5 point favourites here. With Stafford out Lions have been struggling a bit. Winston was questionable but is going to play. I think this is a game we have to avoid. Just too much risk. Bucs should take them but we know how the Bucs offense can be and Lions may want to finish big in their 2nd last home game of the season with the final game being the Packers.
Follow @SBTSportBetting