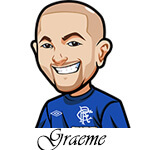 Follow @SBTSportBetting


[Get Exclusive Tips on our Patreon, Ad-Free
]
We're now in Week 2 of the NFL, and after one week we know a lot more than we did about how the teams will perform this season.
Of course not a LOT more – but enough. Although I do enjoy the hyperbole from ESPN etc. For example I've seen many places already declare Winston the NFL MVP of the season. After one freaking week. Amazing.
It was a great week of football last week, and I'm hoping for more of the same this week and some better betting action.
Let's get to it:
Lions vs Titans Betting Tips:
I'm not sold on the Detroit Lions at all. One good week and they're declaring Stafford one of the best QBs in the league. The Colts defense looked absolutely atrocious and that was a big help. However the Titans didn't look too good at home against the Vikings, and in situations like this I feel like it's best to roll with a team.
Last week he passed the ball to 8 receivers – that's pretty cool and good for the Lions. It worked out well last week but will it work out this week? It's going to have to because the Titans defense is good at blocking the run. I'm fine with taking Lions -6 although I'm also well prepared for it blowing up in my face. There's part of me that feels like that's a trap line being less than a touchdown.
Steelers vs Bengals Betting Tips:
I loved everything I saw from the Steelers last week. Sure the Redskins were surprisingly poor but that Steelers offense is absolutely electric. Their passing game is top notch, and DeAngelo Williams has a lot to prove. Dude is scary out there.
I'm actually a big fan of the Bengals, but I see the Steelers contuining their runs over the Bengals with the 3rd win here. Their offense is just too good. Steelers -3.
Saints vs Giants Betting Tips:
The line on this one keeps going up and up – it's currently at 53.5 I'm taking the Under in this one.
A lot of people seem to be backing the over based on the historical numbers between the two. However it's not like they play every season and I thought that Giants defense was quite tight last week. They looked pretty solid and the Saints on the road last year couldn't really get going. I'm going with the Under although only a half unit because we all know this one could go off.
49ers vs Panthers Betting Tips:
What a game that was last week for the 9ers. Props to them for that. However I think the Panthers are going to steamroll over the 49ers. They probably would have beat the Broncos if not for Cam getting beat up but he's had plenty of time to rest. The Rams look like utter trash so it's hard to take too much from that 9ers performance. Carolina still looked very good in that game, and I see them having a big result here. Panthers -13.
Texans vs Chiefs Betting Tips:
Both these teams looked slow at the start and I'm going to bank on that happening again. I'm taking Under 21.5 points in the first half in this game. I just think we'll see them both go slow and steady to begin with in what is a very evenly matched game.
Buccaneers vs Cardinals Betting Tips:
Gotta roll with the Bucs and hope they have the confidence going. Bucs +7.
Seahawks vs Rams Betting Tips:
I was disappointed with the Seahawks performance last week but I think even though they won they'll consider it a loss and come out with a vengeance here. The Rams are a disaster it looks like and with Wilson healthy I'm taking Seahawks -6.5. I was a bit hesitant when it was 7 but that under touchdown makes it a play for me.
Image credit: NFL.com.
Follow @SBTSportBetting