Lawro Audit 2: EPL Week 5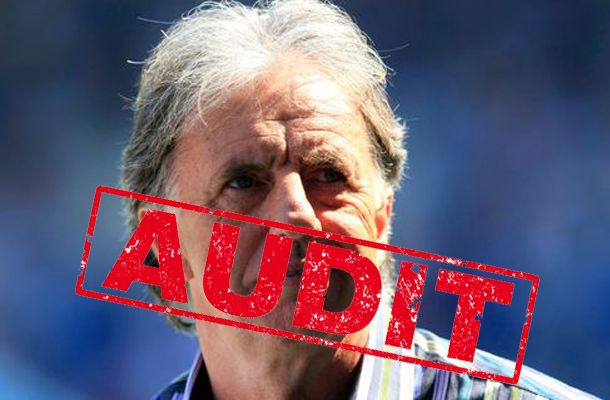 By
Posted:
September 16, 2016
Another week, another Lawro Audit for the English Premiership. What are the stories coming out of the last week in football? Well, Manchester City came out on top in the Manchester derby. It was a deserved win. Leicester got thumped by Liverpool, who look a quality outfit going forward, but still shaky at the back. And then Chelsea blew it against Swansea, going 1-0 up, then going 2-1 down, before salvaging a draw. It was a bit of a mad week in Europe, too, with Tottenham and Manchester United both losing, Arsenal drawing, and Leicester, Manchester City and Southampton winning. Also, a quick shout-out to Dundalk, who got Ireland's first ever Europa League point with a draw away to AZ Alkmaar. It was a great result for the Irish champions, who came within a whisker of the Champions League. Their draw was also a huge coupon buster, and the bookies will have been laughing all the way to the bank.
So, how did Mark Lawrenson get on last week? Well, if you were amazed by Lawro turning a huge profit last week, and getting his followers into a profit after only three weeks of the season, prepare to be amazed again, as the Liverpool legend managed to get a whopping three correct results and no correct scores. Yes, he managed to predict the obvious Arsenal and Liverpool wins, and also the Crystal Palace win. He got stuffed on the rest. So, he ended up with a weekly loss of -13.21 units and we've gone from a nice profit to a loss of -5.66 units. Which means that after four weeks of the English Premiership season, Mark Lawreson is struggling. Will it get better this week? I really do hope so. Oh, and if you were wondering, Lawro's predictions went up far too late for the Friday game between Chelsea and Liverpool. No doubt he was on the sauce with the other Liverpool fans in London in preparation for the game and forgot.
And you know the script by now if you're a fan of the Lawro Audit. Yes, Bet365's Bore Draw promotion is available to you over at Bet365. That means if you place a bet of up to on any of the correct score, half-time/full-time or scorecast markets, and the game finishes 0-0, Bet365 will refund your money.
Chelsea vs Liverpool
Lawro Prediction: Liverpool win 2-0
Liverpool win price: 13/5
Correct score price: 20/1
Hull vs Arsenal
Lawro Prediction:Arsenal win 2-0
Arsenal win price: 3/5
Correct score price: 13/2
Leicester vs Burnley
Lawro Prediction: Leicester win 2-0
Leicester win price: 1/2
Correct score price: 6/1
Manchester City vs Bournemouth
Lawro Prediction: Manchester City win 3-0
Manchester City win price: 3/10
Correct score price: 8/1
West Brom vs West Ham
Lawro Prediction: 1-1 draw
Draw price: 11/5
Correct score price: 5/1
Everton vs Middlesbrough
Lawro Prediction: Everton win 2-0
Everton win price: 7/10
Correct score price: 13/2
Watford vs Manchester United
Lawro Prediction: Manchester United win 2-1
Manchester United win price: 13/20
Correct score price: 8/1
Notable Upcoming Bets:
Crystal Palace vs Stoke
Lawro Prediction: 1-1 draw
Draw price: 5/2
Correct score price: 6/1
Southampton vs Swansea
Lawro Prediction: Southampton win 2-0
Southampton win price: 7/10
Correct score price: 7/1
Tottenham vs Sunderland
Lawro Prediction: Tottenham win 2-0
Tottenham win price: 3/10
Correct score price: 11/2
Is Mark Lawrenson going to get us back into profit this week? Well, he's gone for all the bankers again, and there's a lot of short prices there. So I think he's going to have to get a few correct scores just to make any kind of profit this week. And, as usual, he's gone for his safe score selections of 2-0 wins and 3-0 wins for the more comfortable wins. It could be a tough one here, but I'm keeping the faith with Lawro, which will probably cost me big time this week.
Remember to place your bets at Bet365 through the link below, where you will get up to £200 free and place a bet on the game prior to kick-off on the correct score, half-time/full-time or scorecast market, and if the game ends 0-0 you will get your stake refunded, which is always nice.
Bet on Mark Lawrenson's predictions at Bet365 and get up to £200 free!