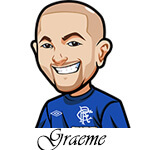 Follow @SBTSportBetting


[Get Exclusive Tips on our Patreon, Ad-Free
]
No play on Thursday. It ended up being a close game for the most part which made it decent enough to watch. Refs didn't go crazy with penalties which is always a relief. The Steelers offense just seems so limited and I feel their defense is really missing Watt.
Let's look at Sundays early games. Bit later in the day as wanted to write these up while watching Scotland vs Ireland. Mon Scotland.
Ravens at Patriots:
The Ravens are 2.5 point favourites as they take on the New England Patriots. I've been down on the Patriots since the season began. Felt they were there for the taking by the Steelers, and had a 2u bet on the Dolphins.
After two games, my opinion hasn't changed. Now they host the Baltimore Ravens who suffered that insane loss at the end of their game against the Dolphins. The one concern is the injuries on the Ravens side, with both Humphreys and Peters on the list and well quite a few others. Stanley of course is out, a day after they said he is in the best shape of his life. Good stuff.
So it's a tricky one. I'm not buying my Patriots this season, but the Ravens injury report is brutal. It's a fine line here as generally I want to tell you what I'm betting, as opposed to saying "bet this". So it's one where you may want to wait to see who is playing etc, who is missing for the Ravens. I just find it hard to see the Patriots offense keeping up with this Ravens offense though. Even moreso with Meyers questionable. I'm going with 1u on Ravens -2.5 but I'd probably advise downgrading it to 0.5u if at least wo of Humprey, Peters, Stephens and Williams are out, or skipping altogether. Without McDaniel, I just feel the Pats offense is severely lacking.
Bills at Dolphins:
A highly anticipated encounter with an over/under of 53 points, the highest of the weekend. The Bills are -5.5 point favourites here. Bills have blown away both the Rams and Titans so far, and have a quicker turnaround after MNF. Dolphins beat a weak Pats team and then had the massive comeback against Baltimore.
The Bills quite simply look the real deal this season. They really do. My wife asked me the other day who I think would win the Super Bowl. My normal answer at this time is it's way too early, there are too many factors to consider etc. But this time I answered with "It's the Bills to lose". Of everything I've seen so far this season – and granted it's only two games per team – they are who I would put my money on.
They come into this one with some tough injuries though. Hyde, Jackson, Philips and Oliver all out. White is still out too. Gabriel Davis may not start either.
I'm conflicted. I'm not fully buying the Dolphins yet. I want to take the Bills here. But the Dolphins are coming in with confidence against a team with one less day break, who have a decimated secondary. You'd bank on Hill & Waddle going at it there.
I'm going to go with 0.5u on over 53pts. It's one of those weird bets where I'm not a massive fan of it, but on paper it makes sense. I have slight concerns aout the Dolphins offense but it does feel they should be able to keep up.
Bengals at Jets:
Probably not as highly anticipated as the above game. The Bengals are 6 point favourites. They have been very disappointing this season and have lost their mojo. But I think backing the New York Jets is very reactionary.
Not going to bet anything on this one. I feel like before the season began you'd take the Bengals here no question, but it's not like the Eagles play on Monday. They are some serious, serious concerns in this Cincinnati team and going up against a confident Jets side, and a Joe Flacco that is actually playing well? I'll pass.
Lions at Vikings:
Kirk Cousins looks to bounce back and the bookies think he will, pricing the Vikings at 6 point favourites.
I'm not touching this game. Despite betting against the Vikings on MNF, I still generally rate them. However the Lions really impressed me last week, and their offense is looking better this season. Goff is playing solid as well.
I feel like the over has a good possibility of coming in if the Lions offense is for real – which it does look to be in the first two games of the season. I'm loving St. Brown this year and with him matching up with Chandon Sullivan I think he will have a great game.
I almost feel a bit of FOMO here with this Lions offense. But it's a hefty over. I'll reluctantly skip it.
Texans at Bears:
The Texans are just 3 point dogs on the road in Chicago. Texans lost to the Broncos last week, and the Bears came back down to earth at the hands of one Aaron Rodgers.
I think Mills will have a tough game against this Bears defense. However the running game should have success especially with Roquan Smith looking to be out.
I feel like this is a crucal game for the Bears; it will really help us see where they are at this season. The 9ers game was a bit of a weird one with the weather, and then Lance just not really being the guy. Then sometimes there is nothing you can do when Aaron Rodgers is out there looking for blood.
I want to take the Bears but man – the way things look right now, the Bears just don't have the confidence in Fields. And this Texans D is looking good. If the Bears allow Fields to throw more and show some confidence in him, things could be different but I don't see that happening. No play for me here
Chiefs at Colts:

Raiders at Titans:
The Titans are 2 point dogs in this home game. Raiders 0-2 to start the season with losses to the Cards and the Chargers. Titans I thought started well against the Bills before the game just got away from them.
Both teams coming in seeking their first victory of the season. Titans have a very low blitz rate and Carr should have a lot of time on the ball here. Can generally count on Tannehill as well especially if it ends up being a shootout. Josh Jacobs I'm sure will be out, and Henry isn't doing too good at the moment with that OL. Lewan out as well this week ain't going to help matters much.
Very close game. From what I've seen so far, I like the Raiders offense better although Renfrow is a decent loss. I'm going to avoid this game, although I get the feeling the Titans end up losing it, and become a team to bet against for the rest of the season.
Saints at Panthers:
The Panthers are 2.5 point underdogs as they host the New Orleans Saints. Saints had a very disappointing game versus the Bucs. Really felt the Bucs were beatable there and they couldn't take advantage. Karmara is looking like he'll play which is a boost but after last week, I can't bring myself to back the Saints at all after that.
Panthers are 0-2 with losses to the Browns and the Giants. Think a low scoring game is on the cards based on the last two games but you have to wonder if Winston is going to let loose especially considering he'll be under pressure here a fair bit.
I'm staying away from this one as I don't know what to expect from the Saints.
Eagles at Commanders:
The Eagles are 6.5 point favourites on the road in Washington.
Washington really disappointed me last week. They were just ran all over in the beginning of the game against the Lions.
We saw the Eagles team on Monday live up to their hype. Hurts is looking good and I'm really, really liking his passing. He'll deal with the Washington blitz but he's fine against pressure. Wentz has looked solid although this will be a big test.
Wide receiver wise, I really like Washingtons options. However this is a tough secondary to face going up against Slay and Bradberry. Slay had two picks against the Vikings. Although it's hard to rate the Vikings when it's Cousins in prime time.

Follow @SBTSportBetting