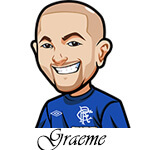 Follow @SBTSportBetting


[Get Exclusive Tips on our Patreon, Ad-Free
]
Welcome to Week 3 of the NFL 2019/2020 season.
It was a slight winning week last week as I went 3-2 out of my 6 picks (Bears -2 was a push).
Killed it in the early games going 3-0. All three were nice and easy with Cardinals +13, Bills -2 and Cowboys -5.5.
Unfortunately I lost with my two over picks with Chiefs vs Raiders and Eagles vs Falcons. Both disappointing games. Maybe I should just bloody stick to point spreads.
Anyhoo it's Week 3, and I'll cover the 1pm EST games in this post and analyze each one. Then Sunday morning I'll hopefully do picks covering the later games. Just depends on my time.
Let's get to it:
Falcons vs Colts Betting Tips:
Falcons are 1-1 to start the season while the Colts are 1-1 as well after an OT loss to the Chargers in Week 1. Colts are 1 point favourites here.
Matt Ryan has looked very inconsistent at the moment and that's a concern. Brissett meanwhile has stepped up well however I doubt he can keep the passing TDs up.
Going for a prop bet on this one of Jacoby Brissett to score a touchdown at +275. Just a small play and not a serious one.
Ravens vs Chiefs Betting Tips:
Should be a fun game. Lamar Jackson is loving live as the Ravens go 2-0. They will be full of confidence but the Chiefs are looking solid as per usual.
Chiefs are -5.5 point favourites. Ravens defense is solid. It's quite an intriguing game for sure. On paper, I actually would argue the Ravens should win. However I have learned never to underestimate Mahomes. Big test for the Ravens and I give them props if they can take this one. Chiefs -5.5
Bengals vs Bills Betting Tips:
The Bengals are 0-2 to start the season after a close loss to the Seahawks and a thumping by the 49ers. The Bills are 2-0 with a close win over the Jets and a better win over the Giants.
This will be an interesting game as under Taylor, Dalton is looking much better. However the Bills defense is solid. Josh Allen is stepping up too. The Bills run game isn't great but the Bengals Run D is brutal.
I think the run game, coupled with the Bills D, will be enough for Buffalo to go 3-0. Bills -1. Enjoy it while it last Buffalo fans – next week Tom Brady comes to town.
Broncos vs Packers Betting Tips:
Broncos are 0-2 to start the season with losses to the Raiders and the Bears. Packers are 2-0 after that scrappy win over the Bears, then that game against the Vikings last week where they dominated to start then trailed off.
Rodgers looked like he might have a small injury as he was in pain a few times, shaking his arm etc and you have to wonder if that will have an effect. However the Broncos can't really get to the QB and Rodgers will be in his element here throwing the ball a ton.
I like the passing game to dominate here and will go with Packers -7.
Lions vs Eagles Betting Tips:
Lions are 5 point underdogs. They are 1-0-1 to start the season. Eagles are 1-1.
Wentz is missing Alshon Jeffery and DeSean Jackson. To me all that is enough to take Lions +5. Going to be a big game for Amendola I believe. Maddox will struggle with him.
Dolphins vs Cowboys Betting Tips:
Rosen getting the start for the Dolphins. I still wouldn't expect much from them of course but you do wonder how a change will be. We've already heard positivity coming from the Giants camp. The Cowboys projections for this game are nuts though and are expected to get 34.3pts. They're losing Gallup though although Dolphins lost Fitzpatrick and Jones this week.
I think the Dolphins will keep this closer than the 22 point spread. But I just can't back that. No bet on this one.
Jets vs Patriots Betting Tips:
With the Brown situation, you have to think that would affect the Patriots. The question is if Jets can score enough points to cover the 21 point spread. It's very tempting to take the Jets here but I'll go with no play.
Follow @SBTSportBetting