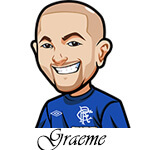 Follow @SBTSportBetting
The MLS is winding down the regular season and we've got a busy weekend of games ahead of us.
The MLS playoffs are less than a month away with them beginning on October 19th, 2019.
In the East, only three teams currently have clinched a playoff spot in NYC FC, Philadelphia and Atlanta United. In the West only LAFC are in for sure. In saying that, it really looks like the West will only see one team out of the close group not make it, as Sporting KC and below look like goners.
Let's get right into backing this weekends MLS action – quite a few very tight games:
Houston vs Orlando Betting Tips:
Both teams mathematically can still make the playoffs but it looks extremely likely. This is certainly a do or die clash for either side.
Orlando haven't won in their last four games however have racked up draws against New England and LAFC.
Neither team is really lighting the world on fire at the moment and based on their form, neither team really deserves to make it to the playoffs anyway.
I went into this one leaning Houston simply because of their home form and performances. However Orlando have been battling quite a bit lately and recently scored draws on the road against Minnesota and Toronto.
So instead of going with my initial instincts, I'm going the complete opposite of that.
(Odds on this page are correct as of 2019/09/21 5:51:34 AM EST but are subject to change)
Vancouver vs Columbus Betting Tips:
This is one where I am shaking my head as I am making this bet – but going with it anyway fully expecting it to lose.
There's nothing I love more then backing a team that is fighting. And that's Columbus Crew. They were nowhere and completely out of playoff contention until recently until they have found a huge burst of form.
Now they are just 6 points out of the playoff race. Victories away to Atlanta, Cincinnati and the Red Bulls. Heck if anything their away form is more impressive than their home form at the moment.
Now they are going up against the eliminated Whitecaps who are essentially playing spoiler. Vancouver just got a win over Houston to likely kill their playoff hopes. They also recently got a home win against DC.
I watched the Columbus comeback against Atlanta and loved it. That is a team that loves to fight.
Despite all that this is a very tricky game and they are 2.00 which really isn't that good a price. The sensible bet would be to bet against them here as they are overvalued.
However I just have to back one of the rare MLS teams who are showing fight at this stage of the season. Honestly if this wins despite the small unit size, it will be one of my happiest wins of the season.
(Odds on this page are correct as of 2019/09/21 5:51:34 AM EST but are subject to change)

Follow @SBTSportBetting