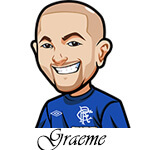 Follow @SBTSportBetting
Picture credit: USA Today.
Week 5 ALREADY? Where the hell does the time go?
We got the week off to a winning start with the Colts vs Patriots game going over 50.5. Honestly you should probably bet the Patriots over the majority of the season. Their defense really isn't good while their offense – well we know how their offense is.
They're one of those teams where if you know how to play against them you'll score. Problem is everyone else scores more! Can't wait for that Patriots vs Chiefs game. Should be a lot of bloody points in that one.
Let's get on with the NFL Week 5 Betting Predictions:
NFL Week 5 Betting Picks:
Chiefs -3: I love the Jacksonville defense as much as anyone, but to say Mahomes is excellent would probably be an understatement. Look at Monday night football and his ability to work outside of the pocket.
The offensive line DOES need to step up more for him and that's a concern but they just have so many options whether it's Kareem Hunt, or all of their wide receivers. Watkins being out or at least injured sucks of course but I just don't think Bortles will be able to keep up with them. Jacksonville will do their best but I like the Chiefs to win by a touchdown here.
Panthers -7: The Giants just don't look good. The Panthers are rested and coming off the bye and I think they are a team who needed that bye week. They're starting to really show something and I think they take the game to them here.
Steelers -3: Steelers have an excellent offense with a lot of options while the Falcons have a bit too many defensive injuries. I like the Steelers to take this one to Atlanta. Hopefully the defense for the Pittsburgh Steelers actually shows up with an assist for once.
Cardinals +3: I just don't know how we can ever back a favourite when they have Beathard at the helm. No offense to the guy but his stats were a bit padded last week. Cardinals have struggled this year and Fitzgerald and his hamstring is an issue but I think they're getting better and Rosen has had some bad luck – his receivers have dropped a few solid passes. 49ers just don't have the offense here especially with Goodwin and Pettis dealing with injuries.
Cowboys +3: I'm really liking this line. Cowboys I just feel there is value there. They're missing Sean Lee but that's more of an issue against the rush and Texans don't have that. So they're going to have to pass and I think the Cowboys can handle it.
Zeke has a tough game here and I hope he really rises to it. I also think Dak is starting to trust Hurns and that's big. Obviously the Texans defense is tough but I like moving Gallup up there and I think the Cowboys can do it. it won't be a pretty game though.
Follow @SBTSportBetting