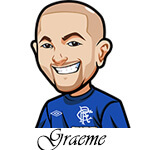 Follow @SBTSportBetting
My apologies for not getting the NFL Tips up yesterday. I usually write the early games Saturday but it's been a busy time lately.
Vin and I went to Washington this week and that has thrown me for a loop. I've been swamped with work and then I was out all day yesterday with the family so I'm very behind.
Rather than break it up into early or late games this week, I am just going to look through the games and pick out a couple of games where I like the lines.
Lot of interesting matchups ths week with a lot of close point spreads which I nice to see. Much better trying to determine a 3 point spread where you feel strongly one team will win, as opposed to "Will the Patriots win by 2 touchdowns and a field goal" or not.
Let's get to it:
Vikings vs Giants Betting Tips: It's always interesting seeing the reaction early on in the NFL season, and how that tilts the lines. Vikings in my opinion are a much more talented team and should be at least a TD here if not more. It's been a rough schedule for Cousins and the Giants haven't shown much in defence other than against the Skins. Danny Dimes has Golden Tate back this week but that may take a bit to get adjusted to. Giants have injuries big time and Dalvin Cook is going to be ridiculous this week. Vikings -5.5 here.
Bills vs Titans Betting Tips: Titans go into this game as favourites most likely reflective of last weeks action. The Bills however were extremely unlucky to lose that game against the New England Patriots. Mariota got rolling and that gave him a lot of confidence which was nice to see – but this is not the same defence as last week. Falcons were not the Bills. The Bills defense is legit, and the Bills offense is solid enough and I think are going to get better. Bills +3
Falcons vs Texans Betting Tips: I'm taking Over 50 in this one. This is a great game for Deshaun Watson. I think he will have a massive game here especially with the Falcons missing Keanu Neal. Everyone puts up the numbers against them. In saying that, I also believe Matt Ryan will have an easier game here. The Texans secondary won't be able to hang with the Falcons wide receivers and I think this will end up being the game of the day in terms of it being a shootout. Julio Jones is going to have a ridiculous game.
Colts vs Chiefs Betting Tips: I'm not a big fan of the big point spreads but I do think the Chiefs run riot here. It was a tough game last week for them however Colts have quite a few injuries on defence and Mahomes should have a lot of fun here. He is probably going to be ridiculous here. I am a Brissett fan and I like what they are doing lately. I think this is close in the beginning then the Chiefs take over. Chiefs -11
Follow @SBTSportBetting