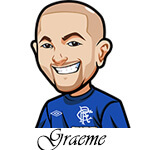 Follow @SBTSportBetting


[Get Exclusive Tips on our Patreon, Ad-Free
]
Hi guys,
Welcome to Week 7 in the NFL. I was busy on Thursday so I didn't get to bet on Landry over receptions. I'm not sure if a line was even added as I checked a few sportsbooks at 5pm and didn't see anything.
Anyway if you bet it at over 3.5 or over 4.5 – whatever it was – it was a winner as he got 5.
Lets' cover the early NFL games in this post and Sunday morning I'll have the late games. Even though part of me hates bye weeks as less football, having to write and research less is certainly a plus.
Speaking of hey we do this for free – why not help us out? Would be much appreciated and it's win-win for you as you get a sweet deposit bonus to play with. We haven't had one depositor in months 🙁
Support Us
: We now have a Patreon where we provide some tips exclusively to people who support us on there.
Join them!
Dolphins vs Falcons:
Dolphins are 2.5 point underdogs. They come in after the London game and that loss to the Jags. They are struggling hard this season with just the lone win Week 1 against the Pats.
Falcons come in having beat the Jets. Big whoop. Falcons however have also beat the Giants so they can beat the mediocre teams. Do the Dolphins fall into that category?
I am not going to say that. However, I like what the Falcons are doing. He has played a few solid games prior to their bye week. Ridley should be back etc. Dolphins meanwhile are showing no confidence in Tua.
Dolphins have DeVante back I expect which will help. I really think Tua and Waddle together can really be something eventually. But I felt like the Falcons were finally figuring stuff out in the weeks prior to the bye week, and think they get rolling here. Falcons -2.5
Panthers vs Giants:
Panthers just 3 point favourites. How the mighty have fallen. I said the bookies were giving them too much respect due to 3-0 over 2 crap times, and a poor Winston. Giants come in after a couple of tough games against Cowboys and Rams.
Having CMC out is not great of course. Hubbard just can't get going yet but this could be a good game for him. With Toney and Golladay out this week, I gotta go with Panters -3.
Ravens vs Bengals:
Ravens 6.5 point favourites. When they win, they cover with a TD in all but the Chiefs and Lions games. Okay so that's 3 out of 5 games. Not a lot. And one was the freaking Lions! Where they should have lost. Bengals thumped them and have been a solid team this season with some good wins.
Lamar generally passes the ball well against crap teams. They're missing Ronnie Stanley which could be a big loss. This is a top 5 defense (according to Football Outsiders DVOA) and I'd rather sit this one out.
Titans vs Chiefs:
Chiefs 5 point favourites after their win over Washington. Titans last game saw them beat the Bills in the Monday nighter.
Mahomes should have an insane game here. Titans defense gets lit up hard. No play here. Chiefs are just too erratic.
Patriots vs Jets:
Patriots are 7 point favourites. They ran the Cowboys hard last time out which I respect as the Cowboys I rate highly this season. They've not been blowaway but they did thump the Jets 25-6 last time out.
Jets have performed better the last couple of weeks by getting double digit points on the board. Wilson struggled big time against the Patriots though. Think it's fine to take Patriots -7. Think it will be a tad closer but not by enough.
Packers vs Washington:
Alas the bookies have caught up with the Washington defense. Now 8 point dogs here. Come in having been roasted their last couple of games.
Packers coming in with momentum off that big Bears win. Packers have covered this a few times this season.
Heinicke has been disappointing last couple of weeks. Rodgers might have Bakhtiari back. Honestly, after that Bears game I think he comes in in beast mode. Washington still ahve issues with the running gake and injuries. McLaurin will have a decent game with no Alexander I expect. But yeah I am down for a motivated Rodgers to do the business here. Packers -8.
Back tomorrow with later games.
Support Us
: We now have a Patreon where we provide some tips exclusively to people who support us on there.
Join them!
Follow @SBTSportBetting