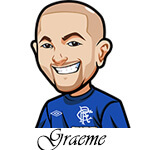 Alrighty my friends – I've already covered the first half of the NFL Week 8 early games and now I will cover the rest of the games that kick off early on.
I was happy to find 3 bets out of 4 in that one I must say. As I've seen a lot of people talking about much sharper lines this week. While I thought Thursdays game was a lot tighter and I couldn't produce any tips for it – I felt good about the picks I made for the early games yesterday.
Patriots also announced that Harry is out as well as Edelman for that Bills game. If Bills don't cover the spread there – man; they should be kicked out and made to play in the CFL.
Let's see how today goes.
NFL Week 8 2020 Betting Tips:
Vikings at Packers Betting Tips:
The Packers are 6 point favourites in this one. I was happy that the Packers bounced back last week. These two played at the beginning of the season and the Packers won 43-34. Vikings still can put up the points and haven't been held under 20 since that one Colts game.
Cousins will need to be clinical here based on the quantity of plays if the Vikings stand a chance. Vikings are without two cornerbacks this week.
I just can't see this one being close. 1u on Packers -6. Aaron Jones is out which is tough but they should have enough in the passing game.
Jets at Chiefs Betting Tips:
20 point spread. No thanks.
Steelers at Ravens Betting Tips:
Steelers are 4.5 point underdogs here. They come in off that big win over the Titans in a close game. They have won every game this season. Ravens had that close win over the Eagles.
This is a game with two volatile defenses. The Ravens game was closer than it should have been scoreline wise due to garbage time las tweek. I think the Ravens should cover this but I am a wee bit concerned about Lamar. I'm going to skip this one as I could see it being hella close.
Titans at Bengals Betting Tips:
Titans are a whole touchdown favourites.
We know they can put up the points and they had that tight one against the Steelers. They are looking great. Bengals just lost to the Browns and are still stumbling and struggling.
Tannehill should put up the points here. How about the Bengals? Well Burrow is missing 3 OL's which is tricky. Of course dude has been under pressure all season so what difference will that make?
I want to back the over here but I just am a bit concerned about Burrow. Yeah he's already under a bit of pressure but this could add to it a ton and I don't know if he can put up the points this week. If you think he will then it's surely an easy over. I'm going to play it safe and no bet.