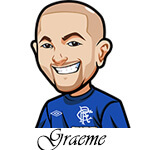 Follow @SBTSportBetting
Hi all,
I hope you enjoyed my NHL Advanced Metrics analysis the other day. We went 2-1 with those with the Habs and Avs -1.5 winning. Knights lost in what was just one of those bizarro games.
Today is a busy day in the NHL and with the playoff picture generally settled there's not a lot to play for but I will go through the advanced metrics again.
Just for reference – these are plays PURELY based on advanced metric matchup stats between the two teams. No other factors other than glancing at the injury reports. Goalies have consideration as well due to being part of the metrics obviously. Don't use these as blind bets – use as a baseline.
There's also a billion games so I've basically just picked half of them to go through.
Rangers vs Capitals:
An odd series where whoever is better in Corsi/Fenwick generally lose the game. There is no real consistency in the advanced metrics to suggest any sort of bet here.
Canadiens vs Leafs:
Habs have had a better Corsi in all but the January 13th game. Practically ditto for Fenwick. Not so when it comes to xGF% where the Leafs have been better in all but the last two games. End result is Leafs are just the better team when these two play regardless of results. Leafs +105 in regulation is fine.
Blue Jackets vs Predators:
Preds are the better team by most of the advanced metrics. Including overall xG. No surprise that has resulted in Preds getting the results most of the time too. preds in regulation at -110 is okay.
Senators vs Jets:
Jets generally ruled the advanced metrics. Not always turned out well result wise though. One thing that is scary is the amount of HDCA the Jets concede against the Sens. Sens get a lot of good chances. That makes this one more goalie dependent. Brossoit is confirmed in net for the Jets. He's a top 5 goalie for HDSV%. Jets in Regulation at -105 is a play I really like.
Hurricanes vs Blackhawks:
Canes are the team that are always top of the advanced metrics. Have been for seasons. So they can be misleading somewhat. 4 of the 5 games between the two have went over. The big difference there was in the advanced metrics – Blackhawks – despite the win – had a very poor offensive game with very low HDCF and xGF. That one appears to be the anomaly. These games all play out very similar, and they make Over 6 a play at -105.
Flyers vs Penguins:
Nothing conclusive from the advanced metrics for these matchups.
Sabres vs Islanders:
Islanders have not been convincing on the advanced metrics at all, yet still get the results against the Sabres. Says it all. -155 is odds for in regulation. That's usually too low for me. Running the math, it's riskier but Islanders -1.5 at +100 is still an +EV play just based on that.
I should note that last one is where you may want to consider real world data as a good example; Islanders clinched the playoffs on Saturday with their win over the Rangers. Does that mean they take the night off here? Very possible. That's one where I wanted to give an example of it and why I personally wouldn't take that play.
Follow @SBTSportBetting