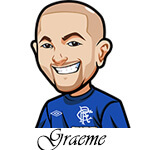 Follow @SBTSportBetting
The NHL playoffs are finally here.
The qualifiers and round robins are over and now it's time to get straight down with the NHL action.
It all starts today, August 11th and we've for 4 games going all day long from 3pm EST.
A lot of intrigue will be in the Blue Jackets vs Lightning series of course after last year.
I'll hopefully be here to cover every single game.
Let's jump straight in and cover all the NHL games taking place in the first round of the playoffs: As a Habs fan I am looking forward to it. Also I have a soft spot for the Rangers so pretty pumped they got that #1 pick.
Blue Jackets vs Lightning Bet: It's interesting reading a lot of people supporting the narrative of Tampa destroying the Jackets because of last years playoffs.
So after last years loss, Tampa are going to be motivated? What about when they were 1 game down last year? Or 2 games? Or 3 games? Did that not help the motivation?
Look it won't surprise me if Tampa win this series. Far from it. However the Jackets just shut out the leagues highest paid offense TWICE. That's impressive. Korpisalo was fantastic for the majority of that series.
There's value on the Jackets to win. However I am going to take Jackets or Draw for 1u at -115 odds. That means long as Tampa don't win in regulation time the bet is a win.
Flames vs Stars Bet: How can we not take the Flames here? Stars didn't look good in the round robins. Their usual excellent defense was letting shots in like they were the Oilers defense. They were a bit of a mess.
Flames performed well and did the business against the Jets. Yeah the Jets missed a few players and so it was a gimme for the Flames however they still dealt with it in a passionate fashion.
2u on Flames to win at +101 odds
Best Odds For NHL:
Hurricanes vs Bruins Bet: I'm stunned to see the Bruins as the heavy favourites here. Don't get me wrong over the regular season they were a beast. However that team did not perform well at all in the round robins.
They might come out and work magic and hey good for them if that is the case. However look at the performance of them and the Hurricanes over the last week. Sorry but until the Bruins step it up and show us that they are a quality team, I'll back the hard workers. 2u on Hurricanes at +122
Blackhawks vs Knights bet: This could be a good series. Lot of potential for high scoring games and let's hope so because the Hawks/Oilers series was super fun due to that.
Knights have Pacioretty back which is good news.
I think overall Knights take this series. They have the solid defense too. I'm taking them for Game 1 as they also looked good in the round robins and I think want to make a statement. 2u on Knights in Regulation
Follow @SBTSportBetting