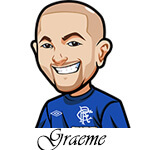 Follow @SBTSportBetting


[Get Exclusive Tips on our Patreon, Ad-Free
]
What a card UFC Fight Night was yesterday.
The entire card was a mixture – you had some absolutely fantastic matches with sick knockouts, and then some of the typical 3 round fights that just drag on and on and on and make you hate life.
However it all came to a head with a controversial main event in Michael Bisping vs Anderson Silva. A lot of people seemed upset by the decision and felt he should have won but I feel that is just your usual reactionary statement. I went back and watched the fight this morning and just can't see Silva winning. Unfortunately it's not clear cut because there really isn't full guidelines on how to judge a fight – some take in quantity of punches over quality, others factor in octagon control a lot more etc.
End of the day – Anderson Silva lost because he didn't finish Michael Bisping. Bisping was wobbly after that knee at the end of the 3rd round. Honestly the way he came out at the beginning of the 4th – if that was me walking into a pub I would have got kicked right out. People can rage about the judges all day long but at the end of the day it was Anderson Silvas fault for not finishing that.
Let's get to analyzing all the NHL games today:
Capitals vs Blackhawks: The line of 5 goals on this one is just perfect. If it was 5.5 we'd be a little bit concerned because the last 3 games have been exactly 5 goals and the one before that was a 4-0 win for the Capitals. But with these two offenses, plus a lot of upheaval in Chicago and the Capitals leaking goals? Have to be all over Over 5 Goals in this one.
Wild vs Panthers: The Wild continue to struggle again and have a big home game against the Panthers. This is a tricky one as Florida themselves aren't blowing the world away and that last game against the Jackets was a brutal one. I'd personally recommend avoiding this game as it's going to be a tight one with the Wild upping their game – but the Panthers being better. Could go either way.
Hurricanes vs Blues: The Canes got blown away by the Bruins yesterday but they're still very solid lately on home ice. They've beaten the Blues already this season and the Blues with their injury crisis look like they've given up. That loss to the Predators yesterday was brutal and I see a dominant performance from the Hurricanes here.
Bruins vs Lightning: This is a very interesting and tricky game. Both offenses are firing on all cylinders at the moment and I'm going to be going with Over 5.5 Goals. I just see this being a nice high scoring game and in recent history they have had that.
Canucks vs Sharks: Sharks have won the last two against the Canucks and I see them doing that again. Canucks are a team you know can upset so be wary of this one – but I do think the Sharks to win is the best bet here.
Ducks vs Kings: This is one where everyone will be on the Under however it's a very, very tricky game. While both offenses aren't very productive going into this one the two have a history of huge scoring games. I'd actually be backing the Anaheim Ducks here. At home and at this price they're a great value. They've beaten the Kings 9 out of the last 11 games and I feel good about their form. Ducks win.
Oilers vs Islanders: This one is pretty simple – the Islanders are a very good team and the Oilers look absolutely lost. The Oilers are "due" for a win as people like to say but I'd have to go for what is a decent priced Islanders to win.
Of those I really like Caps/Hawks over, Canes to win, Ducks
Follow @SBTSportBetting