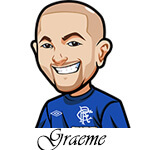 Follow @SBTSportBetting


[Get Exclusive Tips on our Patreon, Ad-Free
]
It's Saturday and that usually means one thing in the world of sports – UFC!
It never feels right when UFC isn't on Saturdays but thankfully it is today.
This weeks event is a UFC Fight Pass event and that only costs $10 a month so don't be cheap – you miss out on a lot of great prelims, events like this, and a sick video archive. It's so nice when you get reminded of a fight and can just hop right on there to watch.
Not a salesman for them or anything – just it's such a great deal and makes me sad when my friends use illegal streams for UFC.TV stuff.
Todays event is a UK event so it's headlined by Michael Bisping of course and will be an early start. Initially Bisping was meant to face off against Mousasi however that was changed to Anderson Silva.
I was at a wedding over Christmas in Scotland actually – and at the table, there was one couple that were completely quiet. That's fine – nothing wrong with being shy. Anyway the discussion moved on to UFC and suddenly the guys eyes lit up, and he says "Are you guys talking UFC?". He then started going on about how he bought tickets and how it was changed to Silva and man – the guy was just so happy. It was nice to see.
Although he hated McGregor so screw him.
Right let's get to the tips:
Bisping vs Silva Betting Tips: We can't pick an actual winner on this one. We would love to and it says something that we can even talk about Bisping winning. The fact is since his injury Silva the jury is out on after that Nick Diaz fight. We've just got no idea how he will perform as a fighter. However unless his chin has turned into Chuck Liddells we can't trust Bisping. Surely Bisping will get caught at some point. Plus Bisping is half bloody blind. Yeah not worth it sorry guys.
If you really want a bet though take Silva by KO/TKO as he loves to counter as we know and Bispings going to be throwing.
Leites vs Mousasi Betting Tips: While Mousasi is a solid fighter, Leites is an awesome price at +260 odds and one we have to take. Thales Leites is a very heavy handed fighter who has knocked out the likes of Boetsch and Carmont. Leites is great value here.
Nakamura vs Breese Betting Tips: Nakamura is a massive underdog at around +750 odds and we've got to bet him at that price. Tom Breese goes into this at 7-0 and is 2-0 in UFC with two TKOs, but Nakamura can be a very, very tricky fighter. I've watched a lot of his stuff this week including his Shooto fights and his Deep fights and he's so technical. Breese should win this but Nakamura shouldn't be more than a +400 underdog and even that is being generous. A lot of value.
Pickett vs Rivera Betting Tips: Love Pickett but have to take Rivera to destroy him.
Follow @SBTSportBetting