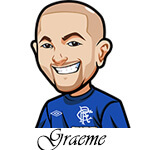 Follow @SBTSportBetting


[Get Exclusive Tips on our Patreon, Ad-Free
]
All of the Game 1s in the NHL are wrapped up with for the qualifiers and there was quite a few upsets.
The Blackhawks and Canadiens winning were the biggest upsets at +135 and +145 respectively. The Blue Jackets were right up there as well as they shut out the third best offense in the league in the Toronto Maple Laffs.
Blue Jackets have the joint 3rd best goals against in the league and they proved they have what it takes there.
Will make for some interesting Game 2s.
I will continue to cover just the qualifiers. Round robins are a bit hard to judge – the Bruins in particular look like they couldn't give a crap about them so things will be interesting.
Let's get right into the betting tips for the Game 2s that are taking place on August 3rd, 2020:
Rangers vs Hurricanes Game 2 Bet: We don't know who will line up in net for the Rangers however honestly based on Lundqvist and his performance against the Canes I'm fine with either goalie in that spot. I'm not too concerned. Rangers are a team who know how to do the business when their backs are against the wall. I'd value them at about +110 here odds wise so I am happy to take the extra value here.
Hurricanes are a darn good team. I've been a fan of them for awhile and they always excel in the advanced metrics and have for a few years now. However I'm happy betting 1u on Rangers at +130 odds as like I said it's close to a coinflip and I feel we have value here.
Jets vs Flames Game 2 Bet: This is a total conditional pick based on whether Laine is in or not. I am assuming Schiefele is injured badly and won't be hin unless the Jets are swerving us. Would be cool but dude looked in rough shape.
I'm going with 1u on the Jets +132 if Laine plays. It's 100% dependent on Laine so check that out before betting. I think if he does play they show a lot of fire and motivation and get the win.
Canadiens vs Penguins Game 2 Bet: The Habs result may have shocked some people but it didn't tip me – I backed the Habs to defeat the Penguins here on the site. This game? It'll be intriguing. Penguins aren't a strong bounce back team and they generally scrape games in overtime. It's like they play a very tight, conservative style especially when you look at the advanced metrics. Quite weird.
I'm going for a risky 1u bet on the game to go to overtime at +300 odds
Blackhawks vs Oilers Game 2 Bet: I hate the Oilers so even though I backed them on Saturday I loved to see the loss.
I'm not sure how this game will go honestly. Blackhawks are such a weird team and when they get confidence they often blow it. They're also infamous for having their offense show up one night and disappear the next.
I'm backing 1u on Oilers to win the race to 3 goals at -110 odds for this one.
Follow @SBTSportBetting