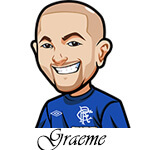 The all Canadian division, aka the NHL North Division, will see the #1 Maple Leafs face off against the #4 Montreal Canadiens, and the #2 Edmonton Oilers go up against the #3 Winnipeg Jets.
There was a big point gap between 2nd and 3rd in 9 points. That was the biggest gap between #2 and #3 out of all four divisions.
The gap between Leafs and Canadiens is a whopping 18 points.
Should be some really heated games. Let's look at the advanced metrics:
Leafs vs Canadiens Advanced Metrics Series Predictions:
Ignoring the three May games as both teams had different motivation levels compared to the rest of the season – Canadiens were generally better on Corsi and Fenwick. Leafs however xGF was higher, HDCF generally higher etc.
Results wise, Leafs got the better of them.
Basically – even when the Habs are overall the better side – Leafs get the jobs done. It's not great news for the Leafs in that regard. If the Habs continue to play well against them and get a bit of puck luck, then it's anyones game.
What that says is Leafs are just overwhelmingly NOT the better team and don't deserve to be as heavy favourites. But it also says that even when they aren't the better side they still get the win.
Based on that, Leafs -1.5 for the series is a fine play. Habs can be the better team and still lose due to the Leafs offense.
Canada: Best Odds: 1.76 at SportsBetting.ag- 50% to $1000 Welcome Bonus
USA: Best Odds: -130 at SportsBetting.ag- 50% to $1000 Welcome Bonus
Everyone Else: Best Odds: 1.76 at SportsBetting.ag- 50% to $1000 Welcome Bonus
(Odds correct as of 2021/05/16 10:12:46 AM EST but are subject to change.)
Oilers vs Jets Advanced Metrics Series Predictions:
I almost wonder if Oilers getting that 100 point season for McDavid will end up seeing a bit of a letdown here. Like if they have peaked mentally.
Results wise there was quite a few close games between the teams. Oilers got the better of them down the stretch though.
Corsi wise, Oilers were generally the better team. Fenwick not so much. xGF primarily Oilers, HDCF as well. Oilers can be such a letdown team at times. They are honestly a team I don't like to back.
But by the advanced metrics, you've got to go with the Oilers here to win down the stretch. A 4-2 type series win seems about right. They just get the better of them and their offense does the job.
Oilers -1.5 is a good play to make.
Canada: Best Odds: 2.10 at Bodog – $200 Welcome Bonus
USA: Best Odds: +110 at Bovada – $750 Welcome Bonus
Everyone Else: Best Odds: 2.10 at SportsBetting.ag- 50% to $1000 Welcome Bonus
(Odds correct as of 2021/05/16 10:12:46 AM EST but are subject to change.)