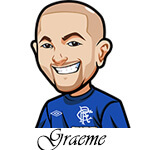 In this article, I will be covering the NHL West Division and looking at the playoff matchups.
I will be analyzing them purely by advanced metrics from prior matchups between the teams.
I've already did this for the Central Division and the East Division.
I will wrap it all up with the North Division tomorrow. Then I am not sure if I will do day to day betting tips or not – just have to see.
Let's look at the two matchups:
Avalanche vs Blues Advanced Metrics Series Predictions:
This series got off to a great start early in the season with the Blues winning 4-1, then the Avs winning 2 days later 8-0. Avs then took over the series for the most part until the last two games, when the Blues won. That was when the Avs had COVID mess them up and seemed to derail them somewhat.
Win or lose, Avs have been the better team by the advanced metrics. All of them. That was the story of the Avs all season long honestly. They just couldn't get the puck in the back of the net as much as their metrics warrant.
There is no reason to expect anything other than the Avs winning based on the advanced metrics. Might rely a bit on some good puck luck etc – but they are overall the better team and outplay the Blues.
Unfortunately, Avs to win is at unbettable odds. Same with Avs -1.5.
I personally think Avs win this series 4-2. Even at their best, Blues still picked up a few wins off them. While we can't do Avs -1.5, I'm going to go with the correct score of Avs 4-2. Although the best play might be to avoid this one.
Canada: Best Odds:+400 at Bodog – $200 Welcome Bonus
USA: Best Odds: +400 at Bovada – $750 Welcome Bonus
Everyone Else: Best Odds: 3.25 at SportsBetting.ag- 50% to $1000 Welcome Bonus
(Odds correct as of 2021/05/16 8:44:23 AM EST but are subject to change.)
Wild vs Knights Advanced Metrics Series Predictions:
Discouting the two May games, we have 6 games between the two and the Wild won 4 of the 5.
Knights were overall the better side in the majority of the games in terms of Corsi and Fenwick. However the Wild found enough holes in the Knights defense, dominating on xG and high danger chances.
What this all says to me is based on the matchups, Wild know how to take advantage of the Knights and that is impressive.
Yeah Knights are overall the better side, but Wild seem to be their kryptonite and I'm fine with backing the Wild at this price. Wild to win the series.
Canada: Best Odds: 3.00 at Bet365 – $200 in Bet Credits
USA: Best Odds: +190 at Intertops – $200 Welcome Bonus
Everyone Else: Best Odds: 3.00 at Bet365 – $200 in Bet Credits
(Odds correct as of 2021/05/16 8:44:23 AM EST but are subject to change.)