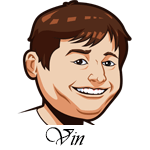 Follow @SBTSportBetting


[Get Exclusive Tips on our Patreon, Ad-Free
]
A 15-5 record in the playoffs thus far.
After far too long of a layoff, the National League Championship Series starts today. The Los Angeles Dodgers are the favorites for the series at -165 while the Milwaukee Brewers are a +145 underdog despite having homefield advantage.
The Dodgers were very disappointing for the two months of the season, but since then have been one of the best teams in baseball. The loss of Corey Seager hurt, but they replaced him with Manny Machado and got a huge contribution from unknowns like Chris Taylor and Max Muncy. Much has been made about Christian Yelich's second half, and for good reason, but Justin Turner was right behind him in second half performance.
Milwaukee rode a hot second half from Christian Yelich all the way to the National League Central championship. They finished on a 20-7 run to steal the Central, the top seed and the easiest first round match-up of any team in these playoffs. A lot of people are hot for them right now because of that insane bullpen, but I have my doubts. The Dodgers offense is really good while the Brewers have some pitchers that I feel won't fare as well against the Dodgers as they did the Rox. Time will tell.
[text-blocks id="137″ slug="email"]
Milwaukee Brewers vs. Los Angeles Dodgers Game 1 Betting Tips:
For this series I adjusted my algorithm for the Brewers. Thus far in the postseason I've given the starter "credit" for 15 outs in my projections and given the rest to the bullpen. I don't believe that will be the case with the Brewers in this series and am giving them 40%, roughly 11 outs, and today is a good example of why.
Here are Gio Gonzalez's times through the order numbers for this season:
| | | | |
| --- | --- | --- | --- |
| Gio Gonzalez | IP | ERA | FIP |
| 1st Through Order as SP | 66.2 | 2.16 | 4.13 |
| 2nd Through Order as SP | 64.2 | 5.15 | 4.35 |
| 3rd Through Order as SP | 39 | 4.85 | 5.13 |
The Dodgers also rely heavily on platoons and I think that Counsell is going to try and exploit that as much as possible. He'll start early with lefties in these first two games to get one lineup, but could quickly go to a right hander to get the pinch hit and then back to a lefty later against that hitter or set of hitters. He'll need to be crafty as possible as his team does not have as much talent.
The bullpen is going to be huge in this series. If Jeremy Jeffress can bounceback from some of the shakiness against the Rockies while Josh Hader and Corey Knebel continue their dominant ways, the Brewers have a chance in this series.
Clayton Kershaw is on the mound for the Brewers and this is a tough one. Kershaw is one of the best pitchers this game has ever seen. He's on the decline phase right now, but he still had a 2.73 ERA/3.19 FIP on the year. A couple of positive notes for the Brewers here though. September was his worst month of the season with a 3.89 ERA/4.32 FIP in six starts with six homers allowed. He's also been less than in the playoffs with a 4.08 career postseason ERA. He looked great against the Braves, but he also only had three strikeouts over eight innings.
My system sees the Dodgers as a slight favorite here, but not as big as the lines I am seeing. The Dodgers are around -160 at most sportsbooks and I just don't see them being that big of a favorite here. This game is going to be close and if the Brewers manage to get a one-run lead they are going to throw out all of their awesome, fresh relievers. That's bad news for anybody, including the Dodgers. I still like the Dodgers here, but I think there is good enough of a chance of bad Kershaw showing up. Plus, there is just way too much value in this runline to not bet it.
Bet Brewers +1.5 (-120)
Follow @SBTSportBetting