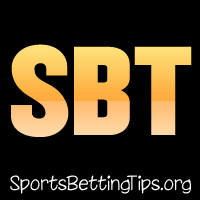 Follow @SBTSportBetting
A 1-2 record last night.
The Spurs got the win over the Rockets last night as they continue to struggle. We had the Spurs getting points and they won outright 96-89. That's three losses where the Rockets have failed to score 90 points, something that would've been unheard of a year age. LaMarcs Aldrige led the way with 27 points and 10 rebounds.
We also had the Heat laying points who dropped the game to the Wizards, 116-110. Miami was looking good here until the Wiz erupted in the fourth 33-25. John Wall finished with 28 points and nine assists.
The less said about the Kings against the Lakers, the better. I'll just say this: Buddy Hield shot 3-for-17 in this game and the Kings as a whole shot 34.8%. You just aren't going to win when one of your best players has a shooting night like that.
I hate to be this guy, but I was thinking Grizzlies up until the last minute yesterday. Some line moves the wrong way scared me off of that, but if I'd known the Sixers and Wolves made that Jimmy Butler trade at the time of my writing I would've definitely went with it. Oh well. Let's get to Sunday's games.
Boston Celtics vs. Portland Trail Blazers Betting Tips:
I really do like the Boston Celtics and it kills me to go against them so often. This is one of those times though. They are playing their third road game in four nights and are facing a Blazers team that is clicking on both ends of the court right now. Damian Lillard has somehow managed to go up another level and this team is fourth in Offensive Rating.
This should be a great match-up for them as the Celtics are currently second in Defensive Rating. There was a time in this league when you'd always take the defense over the offense, but it feels as if that time has passed. This is an offensive league now and if Lillard and CJ McCollum play like they have been tonight, I think they grab the home win here. The time of Boston is coming, believe me, but I think we can squeeze out another win going against them here.
https://www.Bovada.lvBet Blazers -2
Denver Nuggets vs. Milwaukee Bucks Betting Tips:
This should be one of the best games of the early season with Nikola Jokic going up against Giannis Antetokounmpo, but the rest is firmly against the Bucks in this one. This is their fifth game in eight days, third game in four days and the second half of a road back-to-back. The worst part? It's in Denver! The elevation is killer for everyone who is not adjusted to it and that includes seven-foot tall Greek freaks. The Nuggets were off yesterday and this is the final game of a four-game West coast road trip for the Bucks. Damn the scheduling gods.
On paper, this is an incredibly even match-up and I'd love to see how it plays out in a more interesting setting. As is, I am expecting this to be a decent game for three quarters before the Nuggets do their thing in the fourth quarter as the Bucks run out of gas.
https://www.Bovada.lvBet Nuggets -3.5
Follow @SBTSportBetting