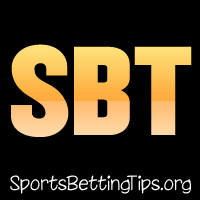 Follow @SBTSportBetting
An awesome 3-0 last night which brings us to 5-0 on the weekend! We might as well be on Bourbon Street in New Orleans right now because we're letting the good times roll.
Things started off in New York with the Knicks -7 against the Kings. We really loved this one and it paid in a big way as New York won this handily by 27 points. Kristaps Porzingis led the way with 34 points and we think that guy might be pretty good.
We followed that up with the Bucks -6.5 over the Lakers. The defense really held their ground in this one, holding LA to just 90 points as the Bucks won by eight. This was more of the Giannis Antetokounmpo show as he went for 33 points and 15 rebounds.
Our last pick ended up being closer than we expected, but still counted for a win. Cleveland -6 went on the road to Dallas and won by seven. It really feels like we're starting to see something from Cleveland and that they are becoming a bit more reliable night in and night out. LeBron James still played way too many minutes (41), but this game saw a huge performance from Kevin Love who went for 29 points and 15 rebounds. That's the Kevin Love they need to see if this season is going to work for them.
Let's get to today's picks and keep this winning streak rolling.
Miami Heat vs. Detroit Pistons Betting Tips:
A lot of people were ready to write off the Pistons and Stan Van Gundy as a failed experiment, but here they are at 9-3 with the 10th best defensive rating in the league. This is a still a team with some obvious flaws, but they are playing tough defense and come in to this game having won four straight. Whatever you may think of them, you have to like what you've seen from them this past week.
People are still waiting for the Heat team that finished the season 31-10 last season to show up. Maybe they just aren't that good, maybe they are closer to what their total record ended up as, 41-41, than the team that finished so strong. They've played solid defense thus far, their defensive rating is 8th in the league, but scoring points has been an issue thus far. They are 25th in offensive rating and their stats match the eye test, they don't really have a go-to scorer.
While those stats slightly favor the Pistons tonight, there is another factor that really put this bet on the map for us: schedule. This will be the sixth and final game of Miami's road trip. A lot of times teams get to this point and just want to get home. Road games are hard enough as it is, but the sixth of a road trip and an early afternoon start? That doesn't bode well for the Pistons.
Our one and only play today is the Pistons -3.5. We like the way that they have been playing lately and really like the scheduling match-up at play here.
Follow @SBTSportBetting