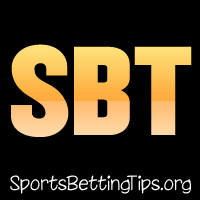 Follow @SBTSportBetting
1-0 last night which brings us to 6-0 on the weekend. We hope you all made a lot of money this weekend. If you did, be sure to subscribe to our tips below to keep our updates delivered to your inbox on a daily basis.
The one pick we made yesterday was the Detroit Pistons -2 against the Heat. Miami looked every bit the team we thought they were going to be, without much fight on the sixth game of a road trip (and a day game at that). They didn't do enough on offense to keep up and the Pistons rolled by 12.
Atlanta Hawks vs. New Orleans Pelicans Betting Tips:
The dream of the Pelicans is starting to look real. They've won four of their past five and have covered the spread in all five of them. They are starting to share the ball, third in assist percentage, and they are always a threat on the boards. This is definitely looking like playoff team early and hopefully that continues to be the case. We'd love to see what DeMarcus Cousins and Anthony Davis could do in the playoffs.
They draw a great match-up tonight against the lowly Hawks who are near the bottom in the league in most statistical categories with an awful 107.8 in defensive rating. There isn't a lot to get excited about for them and they don't really have any bigs that can compete with Cousins and Davis. Dennis Schroeder is simply not enough to compete with this Pelicans team and it could be a long night for Atlanta.
This line is high and that's okay because New Orleans should roll tonight. The Pelicans -9 is simply not high enough for what we think the result of this one is going to be.
Minnesota Timberwolves vs. Utah Jazz Betting Tips:
Utah suffered a huge loss when Rudy Gobert went down with an injury. He is the center of so much of what they do on both ends of the floor that losing him could really blow their season. The team came out strong without him against Brooklyn, but that was Brooklyn and this is the Timberwolves. That's like the different between road kill and prime steak. They should have a much tougher time tonight and Karl Anthony Towns could have a field day without Gobert guarding him.
Minnesota has been frustrating on the defensive end this season. Isn't that Tom Thibodeau's whole thing? However, they have been a top ten offensive team and that should be a real problem for Utah in this one without Gobert. There will definitely be an adjustment period here and I think this is a great chance for the Wolves to grab a win. Utah's whole game plan is slowing the game's pace, but without Gobert that should be a real problem against this offense.
The play is Timberwolves -3.5 as Utah will struggle without Gobert. The whole grit and grind thing works when you have an elite defensive player backing you up, but without one? We think this will be a real tough night for the Utah Jazz.
Follow @SBTSportBetting